Generate Every Video Your Business Will Ever Need With The World's Most Powerful Video AI
Sales Videos, Testimonial Videos, Lead Magnet Videos, Upsell Videos, Onboarding Videos, Special Offer Videos, Event Announcement Videos, Content Videos And More… Delivered Automatically To Your Inbox Every Single Day
Trusted & Used By Over 240,000 Marketers
A Great Fit For My Business
Viddyoze is awesome! There isn't another product on the market that helps marketers better convey their products than Viddyoze. I'm hooked!
What Happened The Last Time You Realised You Needed A Video?
Let me guess: either you did a ton of work to make it happen, paid someone a ton of money so they could make it happen, or maybe it just ended up not happening at all.
Because those are the options. The videos you need to grow your business take time or money, and that means you're ALWAYS being held back because you can never have as many as you need.
We're going to show you how you can create incredible video ON DEMAND. How you can create video marketing campaigns that hit hard enough to wipe out the dinosaurs. How you can grow your business in even the toughest, most unpredictable of economies…
And do it all in just 3 clicks.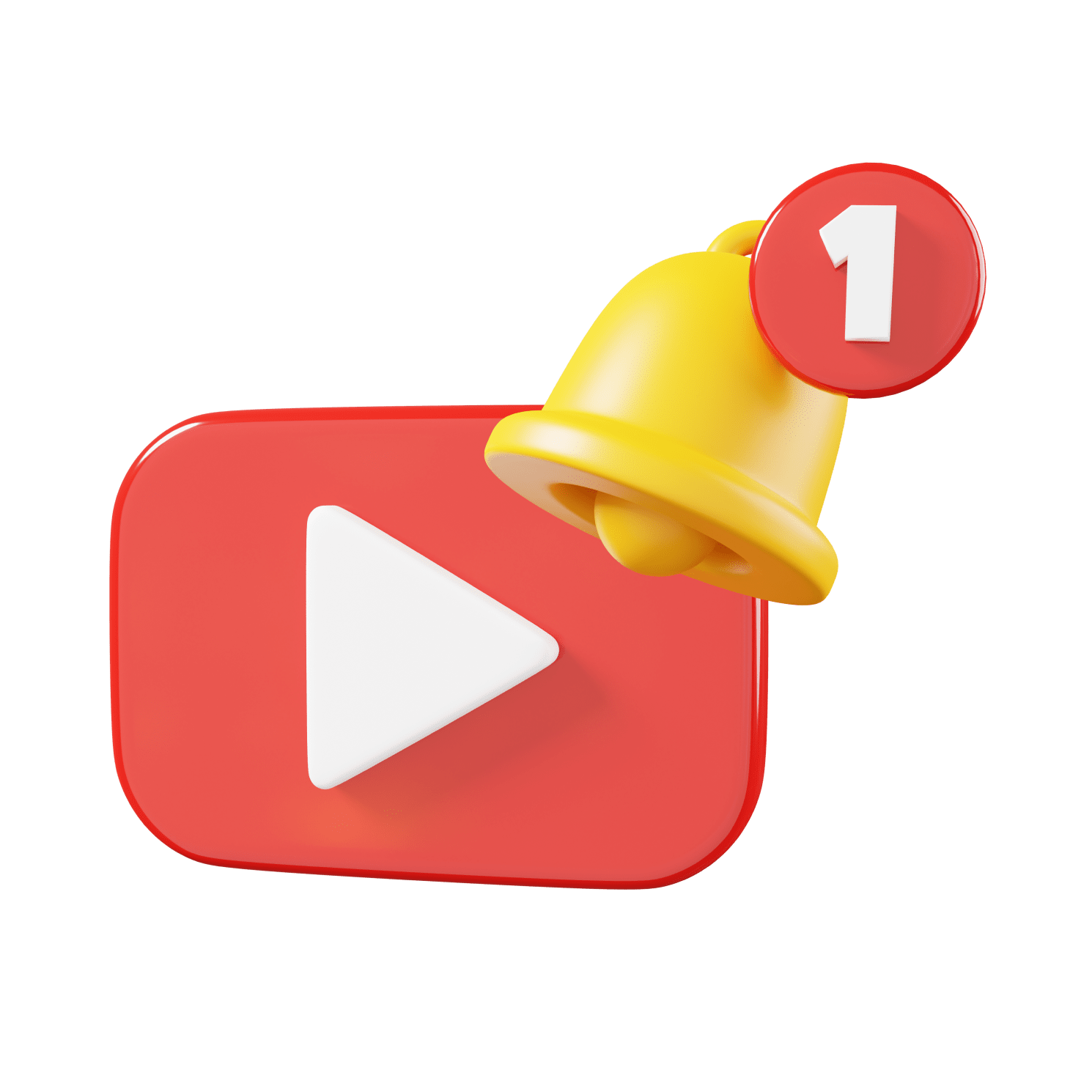 Here's The Most Important Fact In Marketing: Businesses Need Video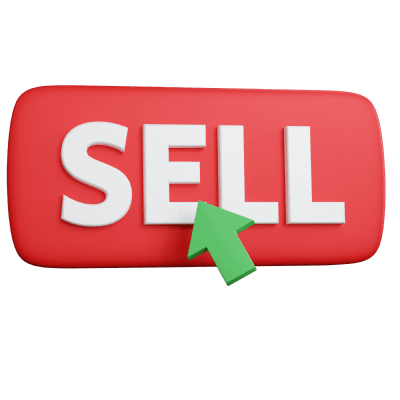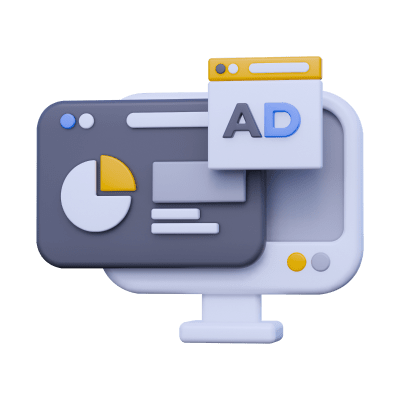 Videos make engaging ads.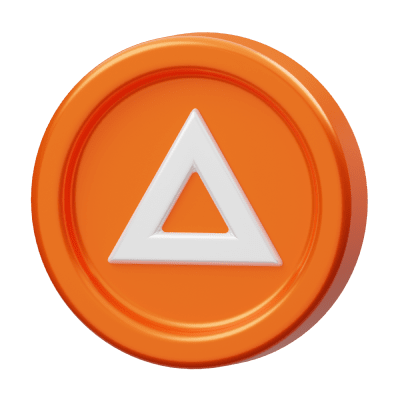 Videos create content people pay attention to.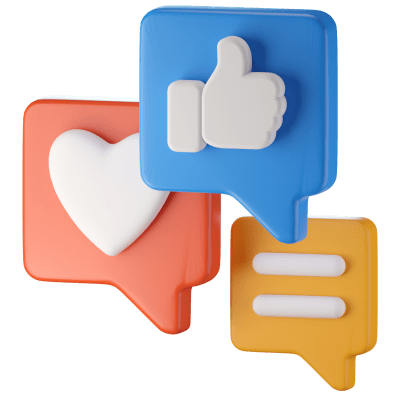 Videos deliver social proof.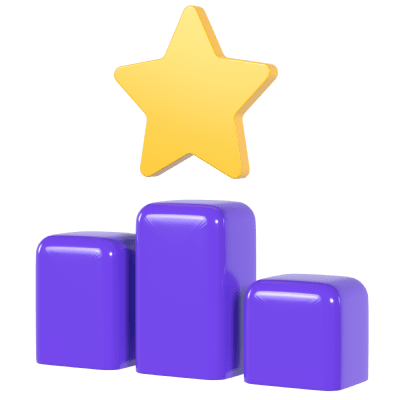 But they key part here? It's videos, plural.
Video isn't one-and-done. You want to make video work, you need to keep creating them. More products, more sales angles, more content. And that's a huge drain of time and resources.
Of course, that's why marketing agencies and video production companies exist. They were the only ones who could deliver high-quality video at scale.
Until now.
One Of These Videos Cost $750 And Took Two Weeks. The Other Was Generated By AI For Free In 10 Minutes
A $750 bill and 2-week delivery time
Testimonial video auto-generated by Viddyoze AI, in 10 minutes
And you're going to be able to create videos just like this.
But not ONLY like this.
You'll be able to make review videos. Sales videos. Content videos. Testimonial videos. Ad videos, and so much more.
But let's walk back a bit. You're probably rightly sceptical of a claim like this, so let me explain how it works.
It's All Down To A Secret 20 Years In The Making…
Before I founded Viddyoze, I'd been making videos for businesses for years. I've lost count of how many clients I've had, but they all agreed I was good at what I did: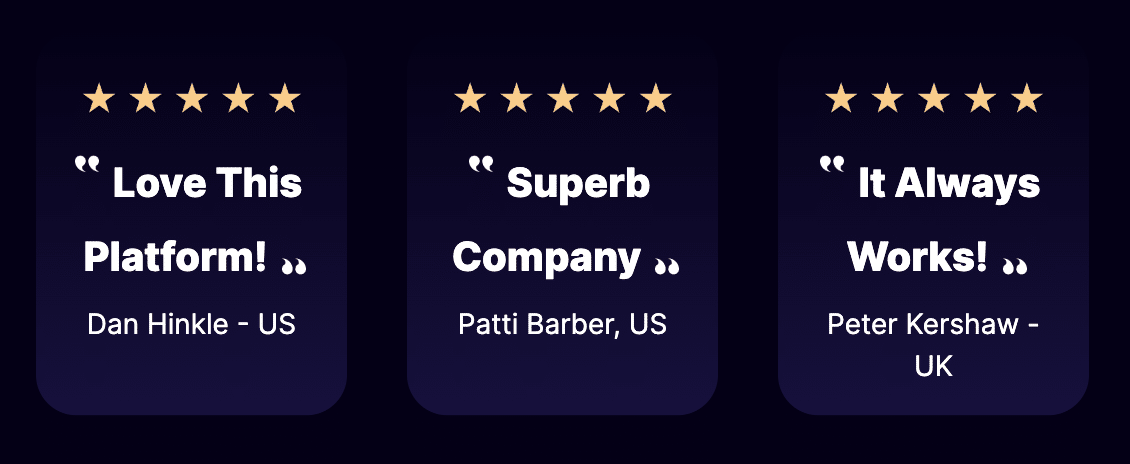 But even back then, I wouldn't say I found it easy.
The sheer number of skills you need to master to make video work is frightening.
Writing scripts, storyboarding, recording audio, creating animations, cutting, editing, syncing…
But I got results. Every time.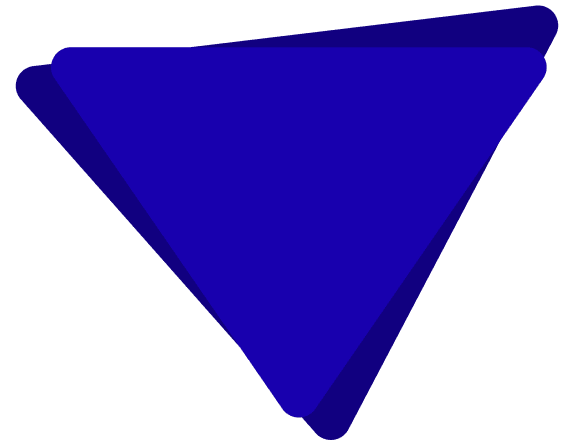 It didn't start out that way. I made mistakes at the start like everyone else. But over twenty years, you discover what patterns work. What beats you need to hit for different types of video. What content you need to include, and how to include it.
So I developed a range of video 'recipes', each of which had a set of standard ingredients I knew I'd need from the client.
Whenever I got a new job, I picked the right recipe, collected the ingredients, and made the video.
And now you can do the exact same thing… without waiting twenty years first.
I'm Creating Professional Graphics In Minutes!
I'm A Professional Graphic Designer, This Is The Real Deal!
This Is How AI Video Software Should Have Always Worked… And Now It Finally Does
Choose Your Goal
Choose the goal you want to achieve with your video! Lead Generation, Facebook Ads, Brand Awareness and many more…
Pick A Recipe
Viddyoze provides a wide variety of "Recipes" (proven video formulas) to achieve your desired goal, designed to convert viewers into cash. These recipes are based on over a decades worth of video marketing experience!
Customize... Only If You Need To.
If you want to customize the look & feel of your video, you can do that… BUT,
Thanks to our built in AI learning engine, Viddyoze learns what types of content you create and will 'remember' your customisations! In other words, the more you use Viddyoze, the less you have to do to create and the more automatic it becomes.
The promise of a 'video AI' that could create videos as good as a human has never before lived up to the hype.
The problem was most of them were built by tech teams who thought that you could use an algorithm to replace experience.
When really, you need an Ai algorithm that's
built from experience.
When you have that, you have the ultimate marketing edge.
You Too Can Have Unlimited Push-Button Video Content…
That's why Viddyoze is different.
It's the first TRUE video creation AI not because of clever coding, but because the intelligence here comes from years of real-life video creation for businesses big and small.
EVERY video generated by Viddyoze is built on my proven recipes.
All you do is pick the one you want.
If you watched the video above, you've seen the 'robot' made video.
It's indistinguishable (arguably even better) than the one that cost $750 to create.
…And Do It All In 3 Easy Steps
Is it sales? Is it an ad, will it be an Instagram or TikTok video? Do you want to create a review video for your website?
Deciding what you need is easy, you've got an entire video recipe book at your disposal.
If you've got services like TrustPilot, Viddyoze will also collect and collate all your best reviews.
your video will be ready to download, publish, or watermark and send to clients for a final proof.
All videos are created, rendered, and made ready for download on our ultra-fast servers.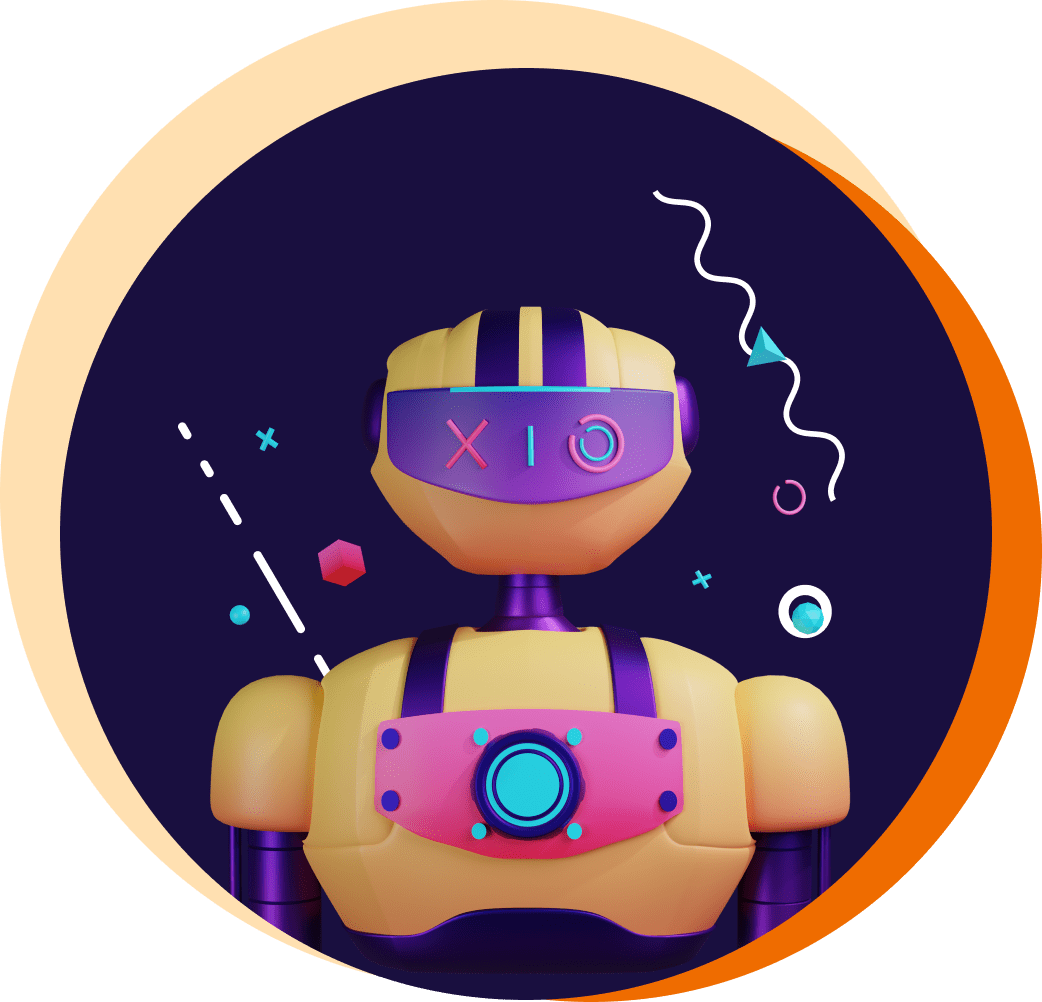 Just think about what this means for a sec…
Every single job, taken off your desk and handled by machine. As much video as your business needs at the flick of a switch (or three).
Script
DONE FOR YOU
No more writing, no more worrying about what to say. These RECIPES are built on 20 years of video marketing experience, and they work.
Storyboarding
DONE FOR YOU
Every template is designed with scenes that grab attention, hold it, and convert it into action.
Finding Assets
DONE FOR YOU
Viddyoze will intelligently assign any assets you have uploaded to find the right images, reviews and content to build your video.
Audio
DONE FOR YOU
The pro-quality audio engine composes audio for whatever length project you throw at it, and nails it every time.
Animation
DONE FOR YOU
Every scene with slide into the next with butter-smooth transitions that hold your viewer's attention right to the end.
100% Automated Video Creation Is Incredible… But What If You Need To Take Control?
Sometimes we all want to put our own stamp on things.
So, if you want to fly this ship, you can turn off autopilot whenever you like for a little more creative control. You can even start from a completely blank canvas.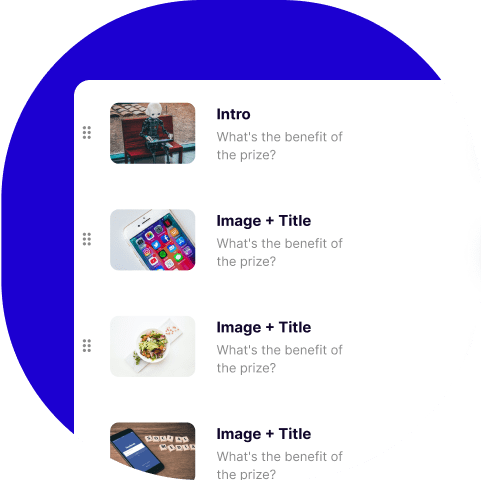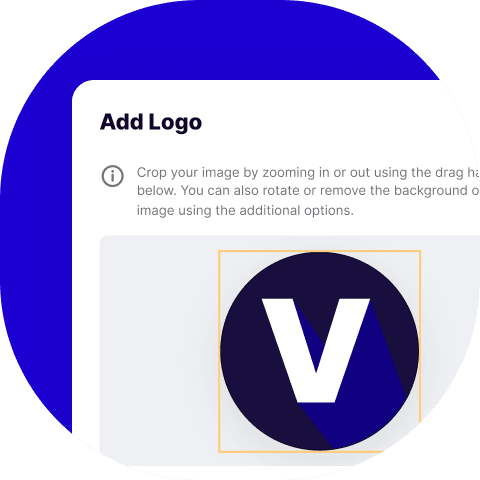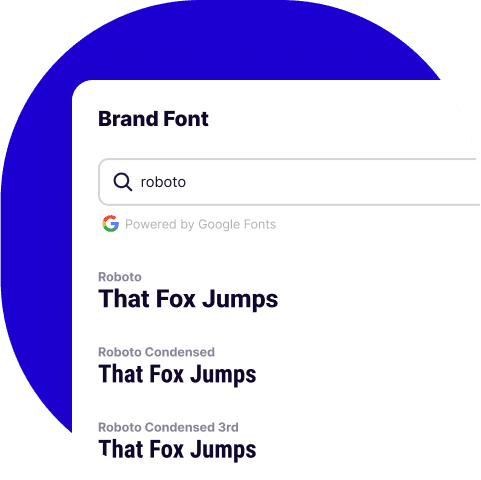 Change fonts and palettes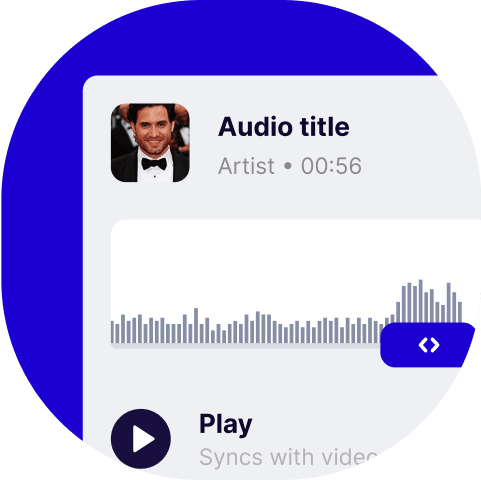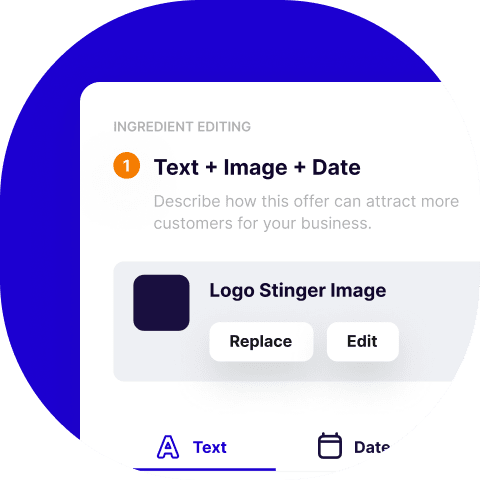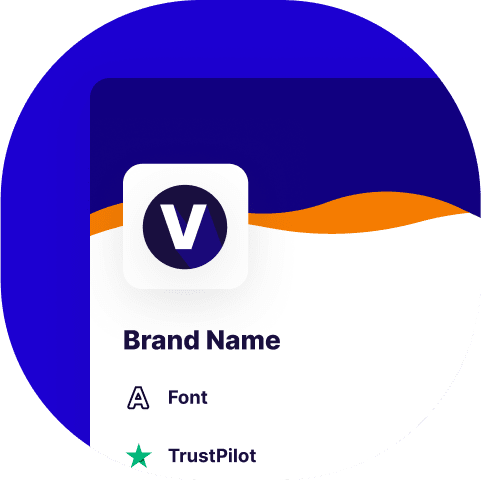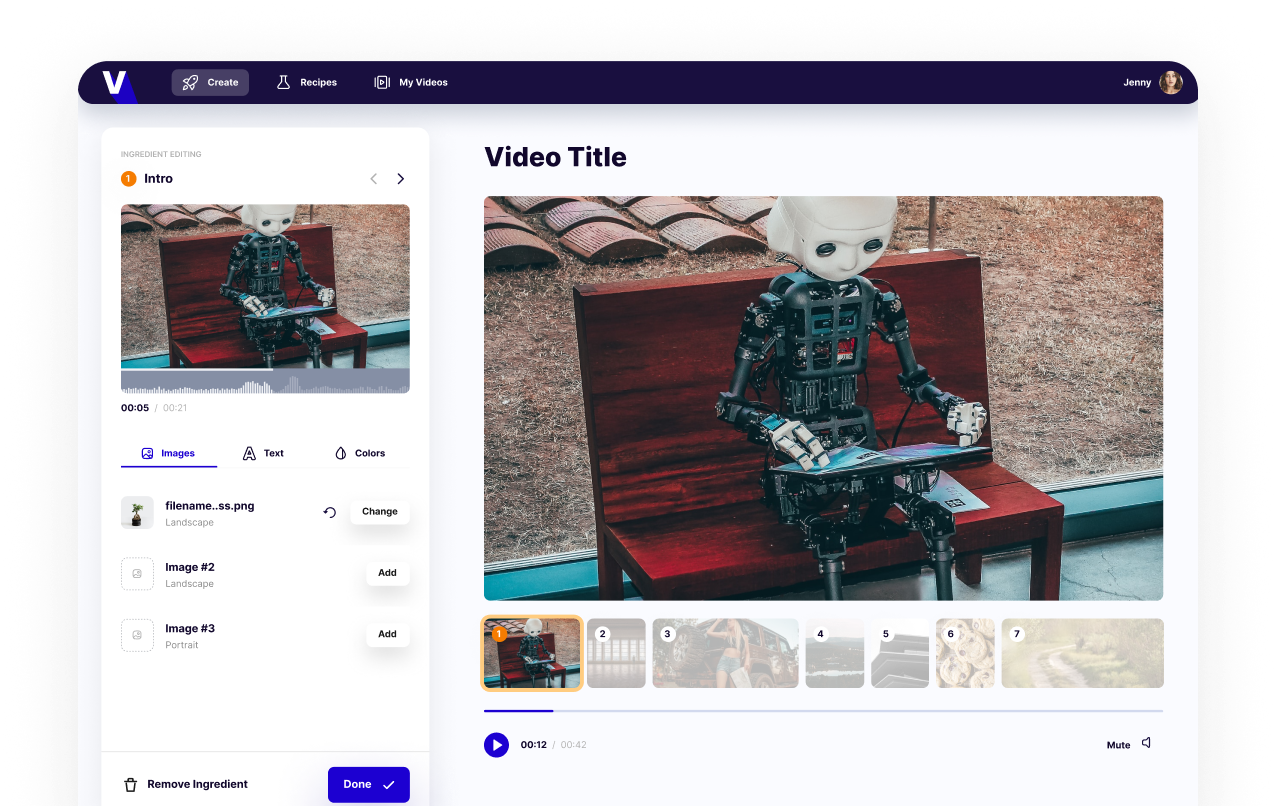 Lock In Your Copy Of Viddyoze At This All-Time-Low Price
20+ Recipes So You Can Auto-Generate
ANY Video You Need
Turn your best testimonials into full time brand ambassadors, working 24/7 to build your authority. And giving your new prospects the confidence needed to purchase your products.
Want to sell multiple products directly from your website? There's no need to repeatedly pay for expensive design expertise.Now you can simply push a button and you've got a video ready to roll.
$1 in $2 out. That's the magic ratio. Viddyoze can't tell you who to target, but it can do the next best thing. Build you a high-quality, low-cost video ad based on proven video ad formulas.
And it'll do it in the push of a button. Saving you time, effort, and massively reducing costs, getting you ever closer to the magic ratio.
The more products you promote, the more profits you make. But good promos take time, and that's the bottleneck holding back most affiliate marketers.
You could hire a team and have them eat into your EPCs. Or you can use Viddyoze to get your subscribers hyped, your commissions stacked, and your next promotion lined up before the current one has even ended.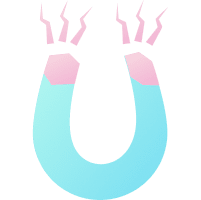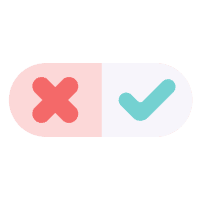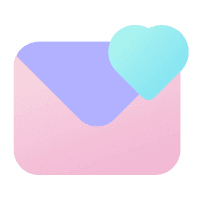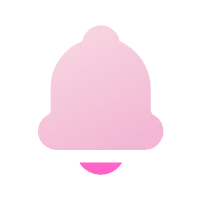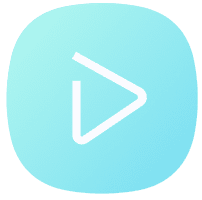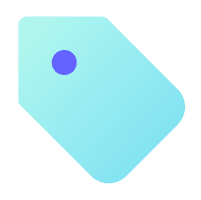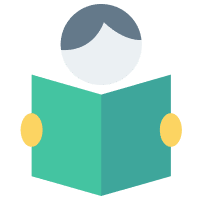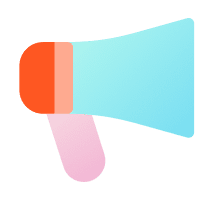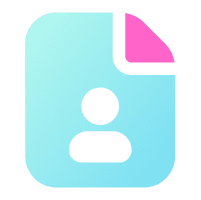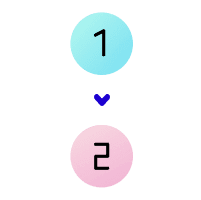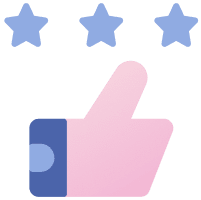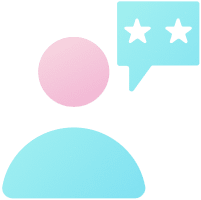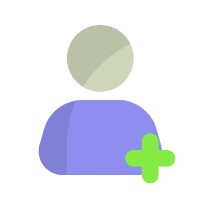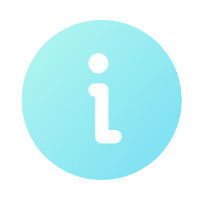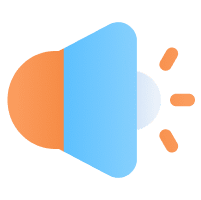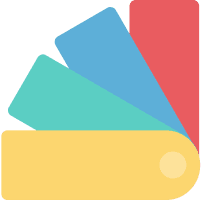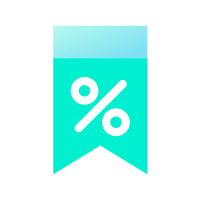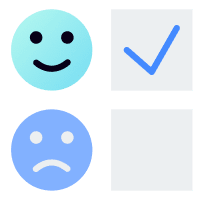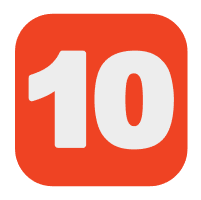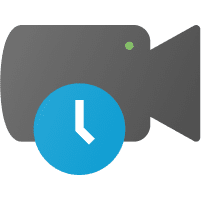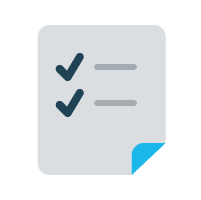 But Viddyoze Isn't Just A Hands-Free Video Creation Tool
It's A Full-Featured Video Editor And Animation Engine Designed Specifically For Marketers

Viddyoze is awesome! There isn't another product on the market that helps marketers better convey their products than Viddyoze. I'm hooked!
With Viddyoze you have complete mastery over all aspects of your video from conception to creation, to conversion… and you'll also have support when you need it.
Here's just some of what you'll find under the hood…
Hands free Video Production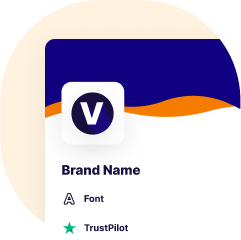 Brand Library
Add your brand name, logo, colour pallet, products, testimonials, product features and benefits, contact information, imagery, and more to the library and the Viddyoze AI will select the appropriate details to add to every video you make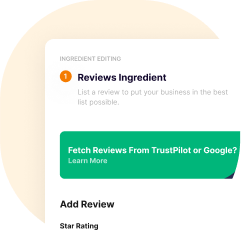 Auto-Populate
Viddyoze can take your business website URL and pull in all your testimonials, products, prices directly into your brand library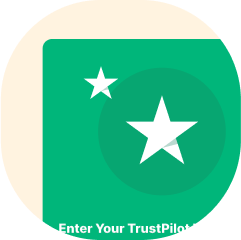 TrustPilot Integration
Include your TrustPilot reviews into your videos so your best customers can tell everyone why they should become customers too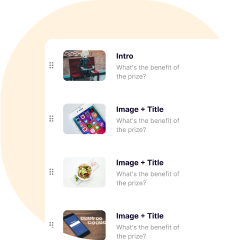 Fine Tune Recipes
Choose a video recipe then fine tune it to meet your exact demands before letting the AI work its magic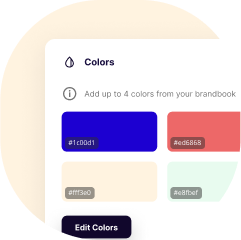 Colours
Adjust the colour scheme to better match your product or brand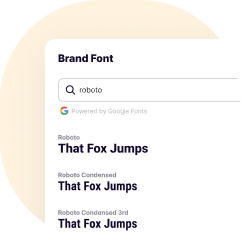 Text & Fonts
You can change fonts and add, remove, and fine-tune text to speak to your audience in the style and language they're accustomed to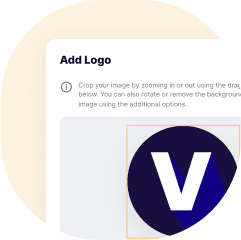 Images
You can further personalise your video by removing the AI chosen images and replacing them with your own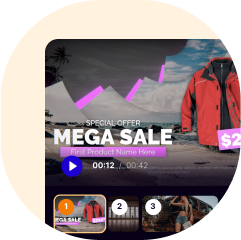 Scenes & Animations
If a scene isn't relevant to your marketing objective, you can simply remove it. Or better yet, replace it with one of your own custom animations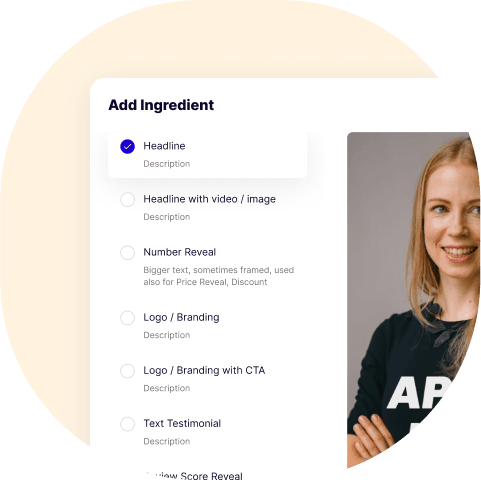 Bake From Scratch
Turn on creative control and create your video from scratch by selecting individual video ingredients for a truly unique video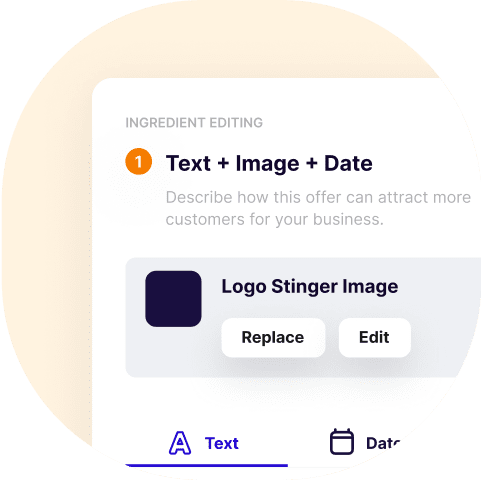 Save Recipe
Just made an absolute killer video with Viddyoze? You'll be wanting to save that recipe to your recipe book so you can remake it and profit again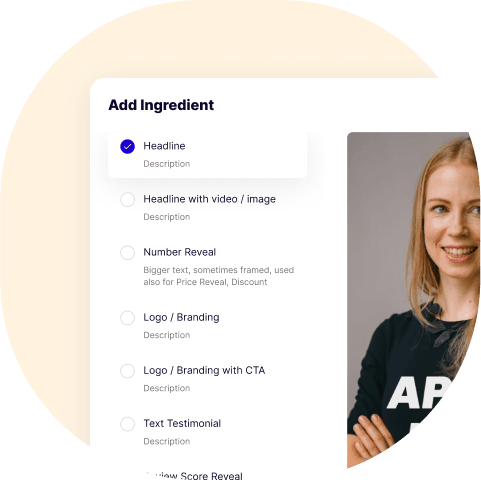 Bake From Scratch
Turn on creative control and create your video from scratch by selecting individual video ingredients for a truly unique video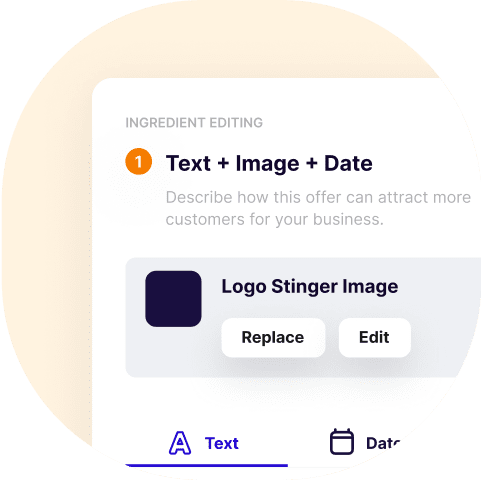 Save Recipe
Just made an absolute killer video with Viddyoze? You'll be wanting to save that recipe to your recipe book so you can remake it and profit again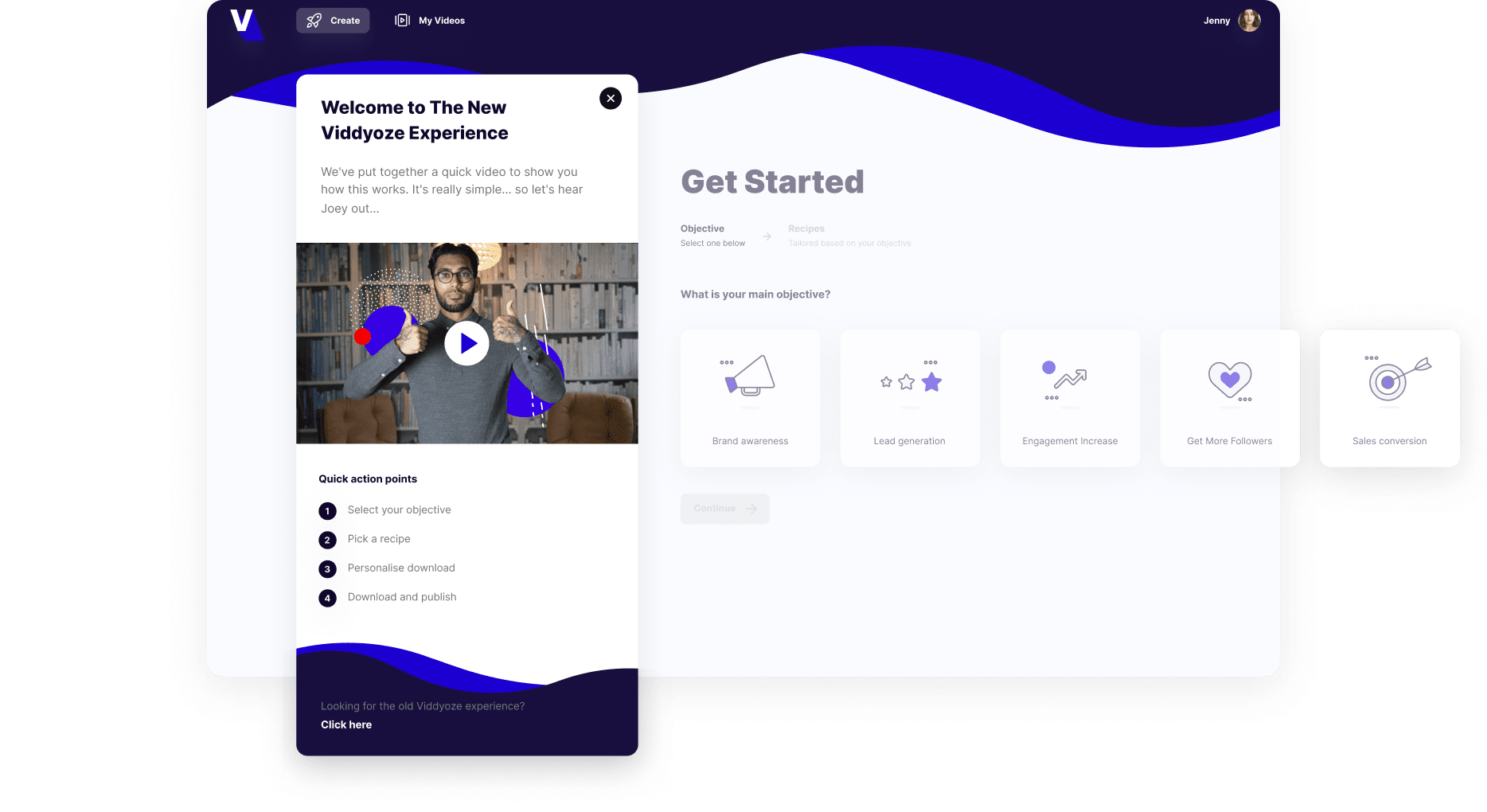 SMOOTHEST, SLICKEST WORKFLOW
This is perfect for social media and SEO marketing where consistency is king.
UNIVERSAL MP4
Videos are downloadable in a universal mp4 format, so they're 100% compatible with all video platforms on the web.
ULTRA-FAST SERVERS
Fast secure servers ensure you're never waiting around for your videos to render.
EASY ASPECT RATIOS
Different platforms require different aspect ratios. So to make sure your viewers always get the best experience, Viddyoze makes sure your videos are always rendered in the correct format for the platform you plan to publish on.
IN-APP IMAGE AND VIDEO EDITING
Crop, trim and adjust your image and video ingredients without needing tools like Photoshop. Everything happens within the Viddyoze platform.
INTEGRATIONS WITH PEXELS, PIXABAY
Browse, edit, and use hundreds of thousands of royalty free images from directly inside the Viddyoze app.
WATERMARKS
Viddyoze keeps your creations safe with subtle watermarks that only you can remove.
* feature currently in development
DETAILED VIDEO ANALYTICS
See views, comments and engagements all in one place so you can see which videos are doing well and which (if any) missed the mark.
* feture currently in development
Brilliant Video.
Proven Strategies.
How Will You Use It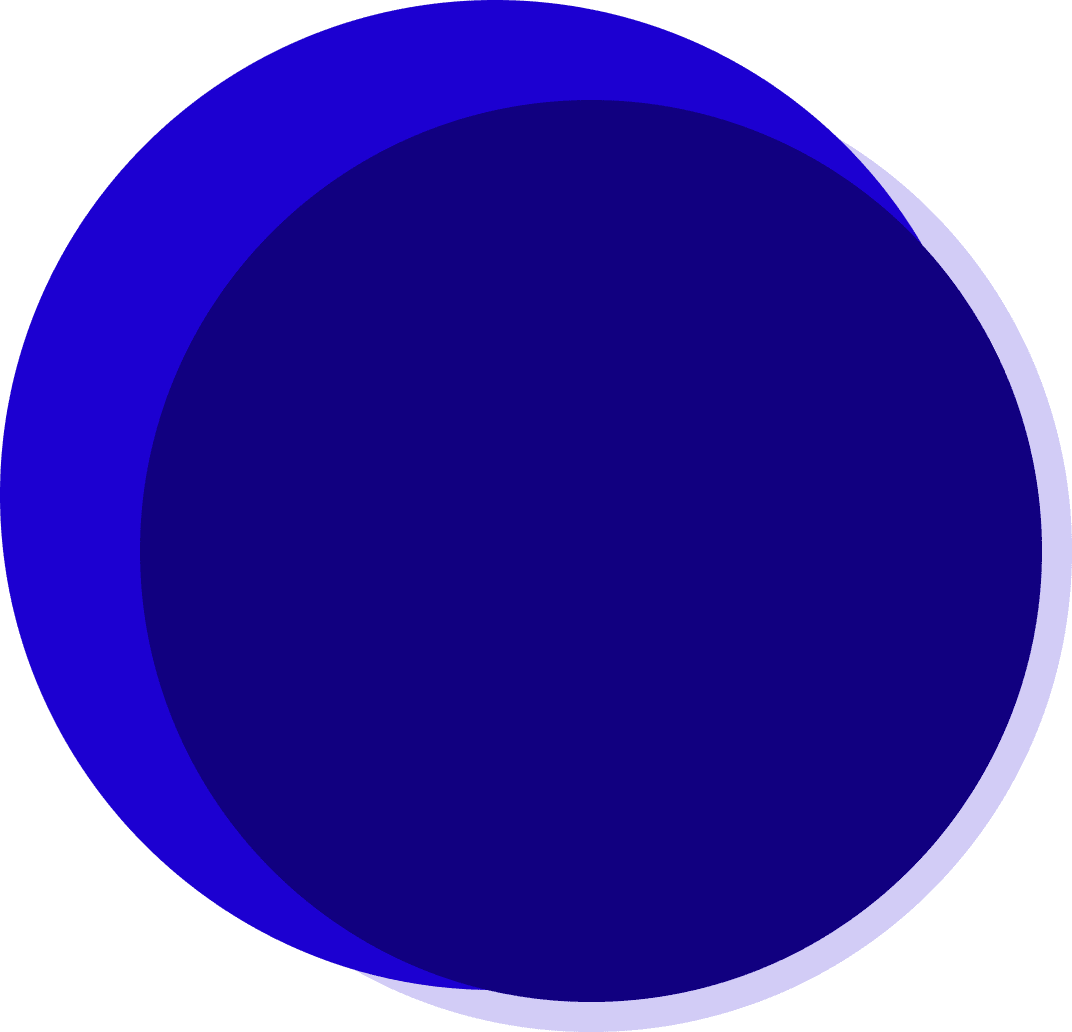 Put your social media strategy on steroids releasing nicely varied, fully-branded, high-quality video content to your followers, multiple time a day.
Keep your website in the money spots on page one of Google by producing new SEO friendly videos every day until you're sitting on top of the SERPS… zero effort required.
Transform an affiliate side-hustle into an affiliate empire almost overnight, by picking and promoting multiple products with effortless video promos worthy of any established super-affiliate.
Sell more products, more often, with less effort by boosting your inventory and making sure each new product has a kickass product review video ready to go.
You Know Who Else Wants Videos? Everyone.
If you're a freelancer or agency that sells videos, or you want a powerful add-on service that costs you no money and no time to roll out, then all you need to know is that you're getting unlimited videos and the commercial licence to sell them, as part of this deal.
But if you've not sold videos before but you'd like to try your hand at it then this is a red-hot opportunity to enter a very well-paid industry that's here to stay.
Because not only are you getting a tool for growing your existing business, you're getting everything you need start selling videos to others, at no extra cost.

Amazing Value, Excellent Service
Viddyoze is sensational, it allows me to look after multiple clients with ease. The customer service has always been quick to respond within minutes, in a friendly and courteous manner. I'm astounded by how comprehensive this package is. It has transformed my business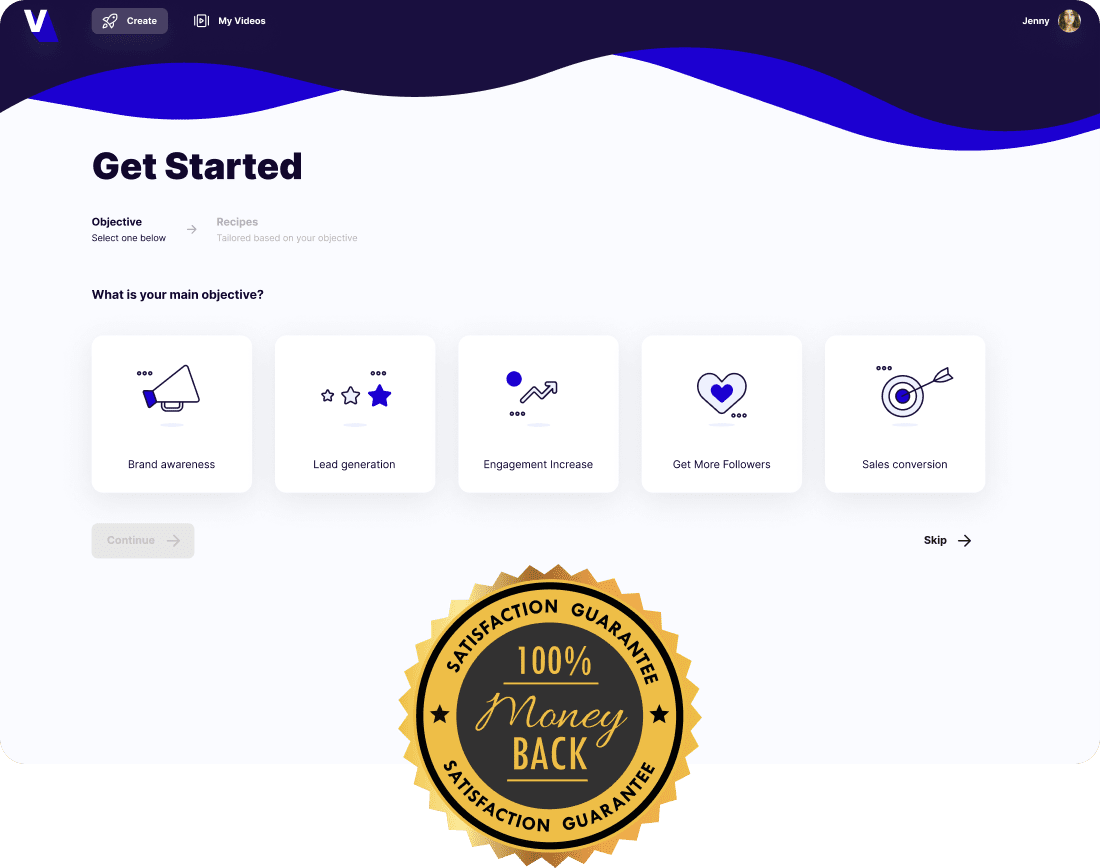 Here's How To Test Drive Viddyoze, Entirely Risk Free.
We offer a simple, no-questions asked, 30-day refund.
That means you can grab the special offer below, make a huge saving, and if you're not 100% satisfied, for any reason, simply send one email to our friendly support team and we'll refund you 100% of your investment here today without hesitation.
Create A Single Video With Viddyoze, And You're Already Saving Money
Even a cheap freelancer will charge $200+ to make you a video, and take time to deliver.
But with Viddyoze you'll have as many videos as you want, at the push of a button.
No need to write. No need to record. No need to learn AfterEffects. The robot does it all for you, drawing on 20+ years of video marketing experience.
And if you then want to tweak what the robot gives you, to perfectly match your vision? Easily done.
You'd think this much power would come with at least a $497 price tag (and you'd still only need to make 3 videos to get your money back after that).
Maybe it will do soon.
But right now, you can get a licence for just $67.
Get the same tech used by Tesla, Sony and Vodafone, for a fraction of the price.Get the same tech used by Tesla, Sony and Vodafone, for a fraction of the price.
In 7 Years There's Never Been A Better Time To Try Out Viddyoze, But There's Less Than 70 Hours Left To Get In
Join Viddyoze today and you're coming in at the height of innovation, with the very best technology and next-gen Video AI we've got.
For another thing, you're coming in at the very best one-time price this version of Viddyoze will ever be offered for.
This Viddyoze deal won't last forever.
So if you want to see what a world-class, marketing video AI engine can do for your business…
And you want to do it for the best one-time price, with unlimited video renders, and commercial licence, while it's 100% risk free, you can.
All you have to do is click below now, and let us welcome you to a new AI-powered era of video marketing.
No thanks, take me to my core Viddyoze account!

The entire Viddyoze team is there to make you successful