We're back with another packed update 👋
At Viddyoze, we are dedicated to continually enhancing your experience on our platform, and today, we are thrilled to share some exciting updates and a glimpse into the future of video-making with you.
Platform Updates: Your Feedback, Our Commitment
We've been listening closely to your feedback, and we're excited to announce several platform updates that we believe will make your Viddyoze experience even better:
🔢 Page Numbers Are Back: We know how important this feature is to you, and we're delighted to bring it back. Now you can easily navigate your projects with page numbers.
🚮 Delete Your Own Pending Renders: We understand that sometimes you need to make changes or adjustments to your rendering queue. You can now delete your pending renders, giving you more control over your projects.
🖼️ Preview Images for Renders and Drafts: Starting today, any renders or drafts you create will have a preview image instead of the Viddyoze V logo. This will provide you with a clearer visual representation of your work.
✂️ Fixed Cropping Tool: We've addressed the cropping tool issue, ensuring that you can now crop images correctly to match your desired aspect ratios. Whether it's portrait, square, or any other format, your videos will render with the right selection.
🔃 Requeue Stuck Renders: You can now take control of your renders by re-queuing them if they get stuck for any reason.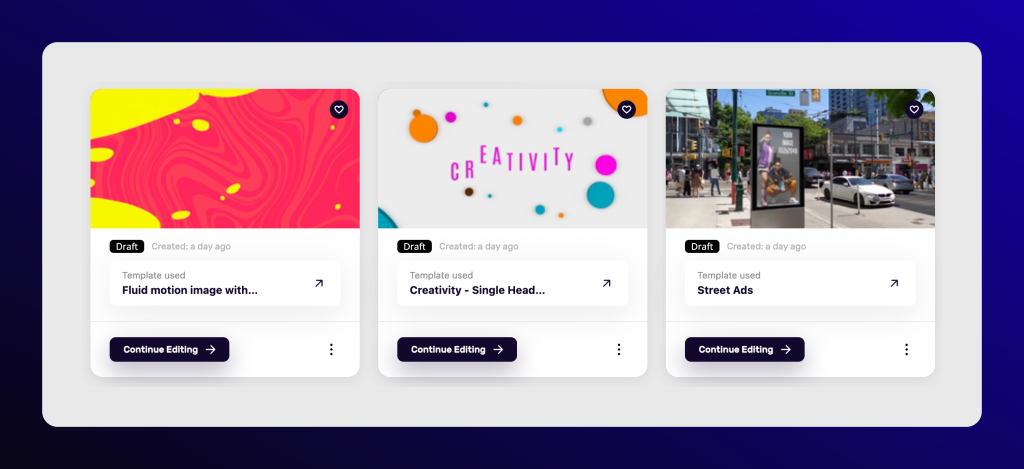 We want to assure you that we are continuously working to fix other bugs and issues that you may encounter. We'll continue to share updates with our community via social platforms and our Discord community.
🚨 Unlock access to the exclusive Viddyoze Discord community with a FREE Viddyoze Pro trial and hear all of the updates first!
Update on Our Cutting-Edge AI Functionality
As mentioned in our last company update, we are thrilled to share that we are on the cusp of launching a groundbreaking feature that is set to transform your video creation experience—AI functionality.
At Viddyoze, innovation is our driving force, and we're dedicated to pushing the boundaries of what's possible in video creation. Our forthcoming AI feature is poised to be a game-changer, and we can't wait to introduce it to you.
Picture this: With AI functionality, you'll harness the incredible power of artificial intelligence, effortlessly turning your concepts into captivating videos with just a few clicks. This innovation will redefine the landscape of video-making and offer you an unparalleled creative journey.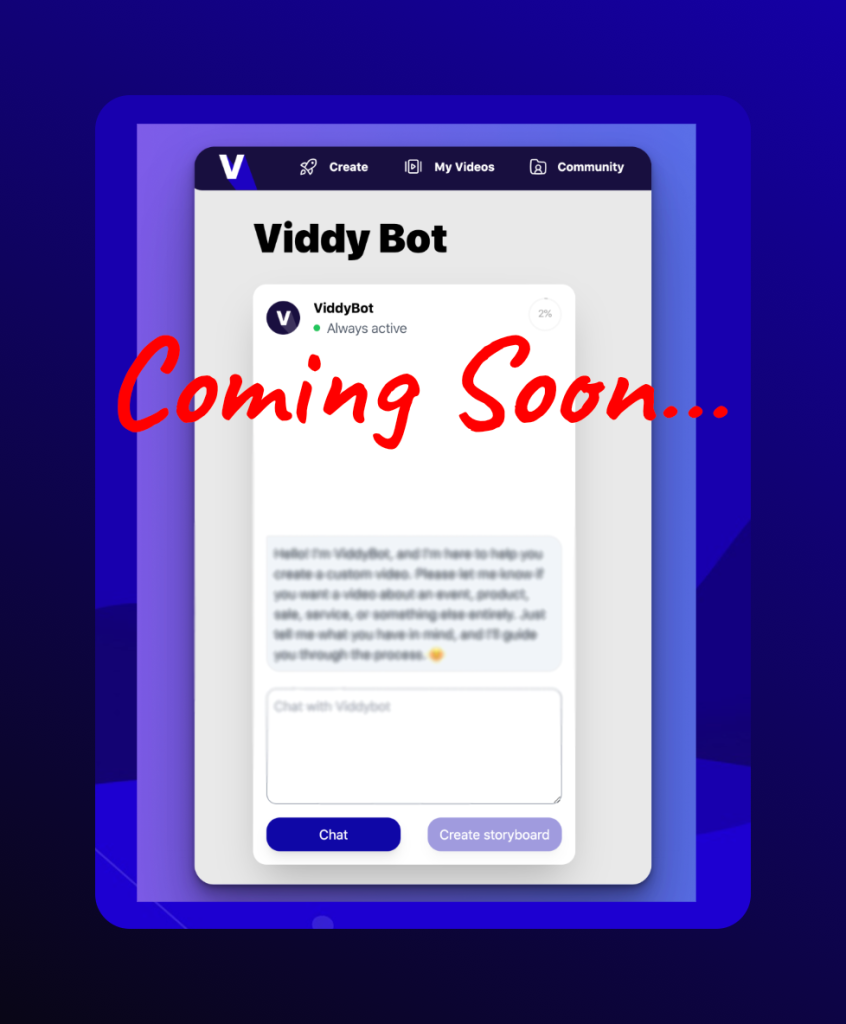 Stay tuned for further updates as we approach the launch of this extraordinary AI feature. The future of video creation is closer than ever before!
The Templates You Can't Get Enough Of!
We recognize that the creative journey can sometimes be a maze, and finding that ideal starting point is crucial. So, here's a peek behind the curtain into what's currently captivating the hearts of fellow Viddyoze users – our top 5 most popular templates from the past week:
Ready to start using these templates in your projects? Check them out here: 
⭐️ Creativity Single Headline
⭐️ New Collection Promo
⭐️ Magic Smoke Portal
⭐️ Street Ads
⭐️ Urban Scrawl Headline
We encourage you to share the incredible videos you create with these templates! 

Connect with other members of the Viddyoze community on our social media platforms, join the discussions on Discord, and dive into engaging conversations in our Facebook group.
Explore, Learn, Create: Viddyoze YouTube Channel
The Viddyoze YouTube Channel is a treasure trove of knowledge and inspiration right at your fingertips.
With multiple uploads each week, our channel is your go-to destination for quick and insightful tutorials that you can consume in under 5 minutes.
How to Promote Your Restaurant with TikTok
Dive into this guide and discover effective tips to boost your restaurant's presence and attract more customers using TikTok.
How to EASILY Create a Cinematic Wedding Invitation
Explore tips, tricks, and techniques that make your special day's announcement stand out. Whether you're a beginner or a seasoned pro, this tutorial will elevate your invitation game.
How to Make TikTok Quote Videos in Minutes
Step-by-step tutorial for beginners and experts alike. Boost your TikTok presence with captivating content in minutes. Don't miss out on these pro tips and tricks.

Thanks For Reading!
Stay tuned for updates, subscribe to our channel, and join us in this remarkable adventure into the future of video-making.
Your creativity is our inspiration, and together, we'll continue to push the boundaries of what's possible in video creation.