Welcome back to another exciting update from Viddyoze!
We are thrilled to share some game-changing developments that will revolutionize the way you create videos.
At Viddyoze, our mission has always been to empower you with cutting-edge tools and resources to bring your creative visions to life effortlessly.
A New Era of Viddyoze: The New Experience
We're thrilled to introduce our brand-new platform, which takes video creation to a whole new level of simplicity and efficiency.
We've been listening closely to your valuable feedback, and we're proud to unveil a new experience that addresses your needs and enhances your video-making journey.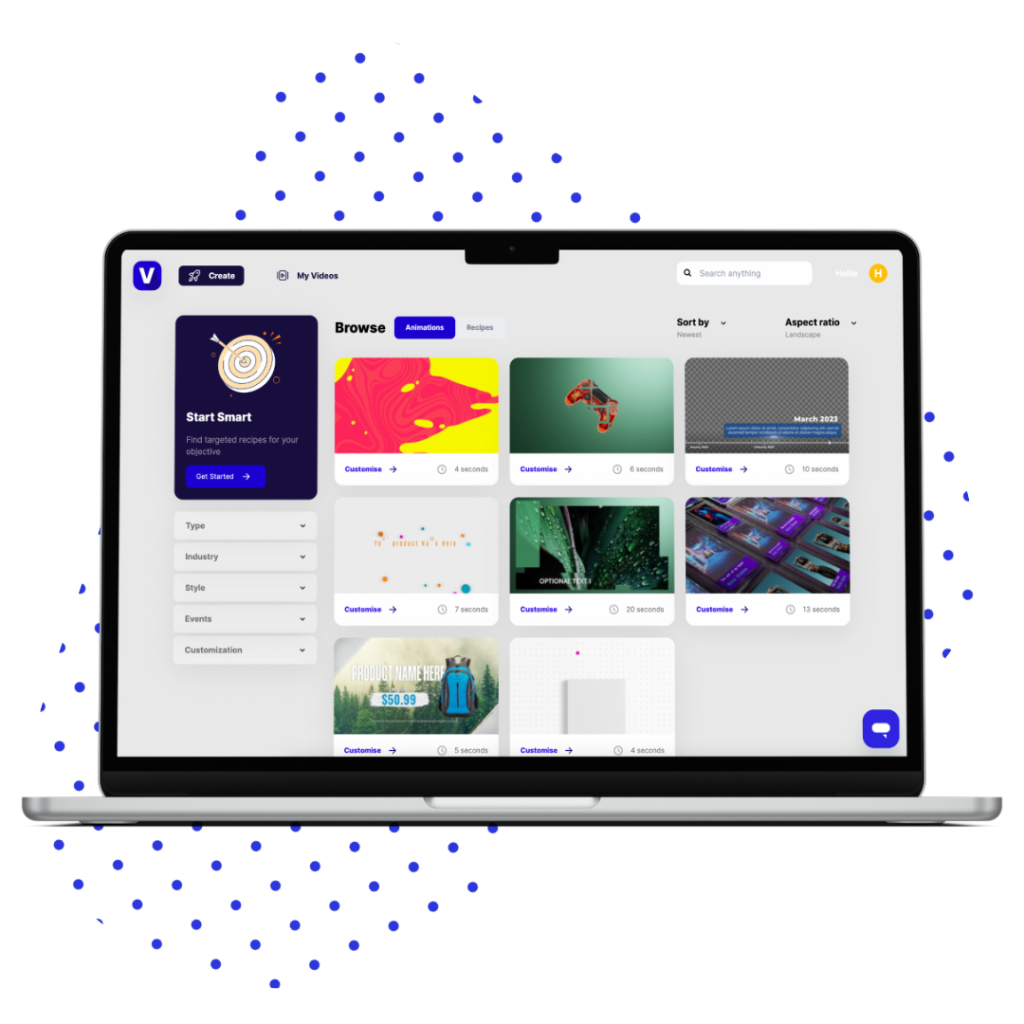 🚨 Unlock the full power of the NEW Viddyoze experience with a FREE Viddyoze Pro trial!

Don't wait, sign up for FREE and start creating stunning videos today!
The new experience streamlines the video creation process, making it more intuitive and enjoyable for both seasoned professionals and beginners alike. We recently hosted a live webinar to showcase the incredible features of the new platform, and the response from our community has been overwhelming.
For those who missed the webinar, we've got you covered! You can catch the replay and witness firsthand how our new platform will empower you to create videos like never before. Watch the replay HERE.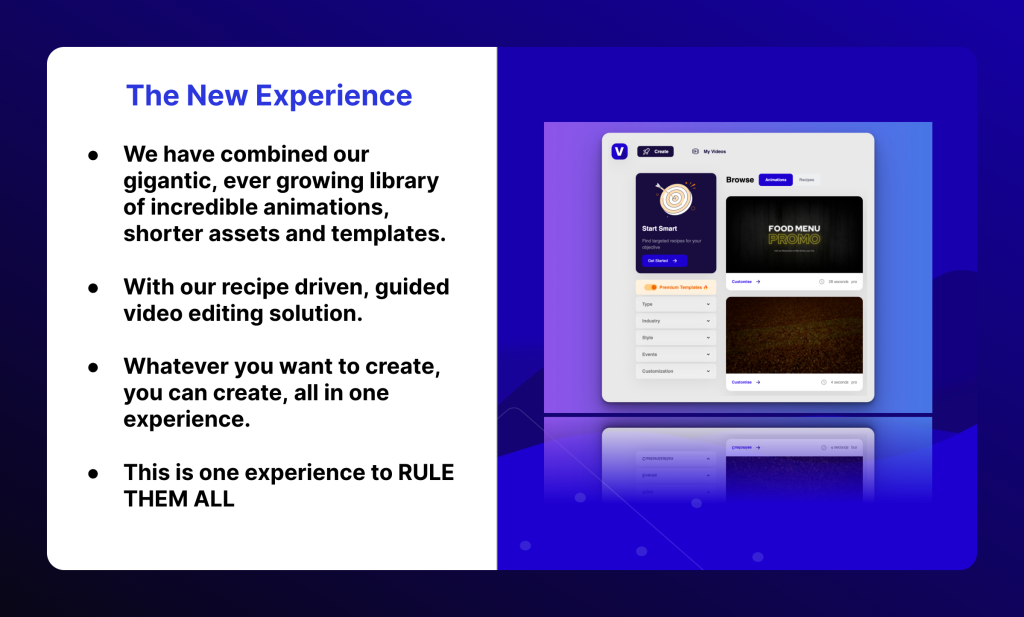 We've also received some fantastic feedback from our community, and we wanted to share the enthusiasm with you! Check it out 👇



Resolving Glitches and Fixing Issues Following The Launch of the New Experience
Following the launch of our new experience, we encountered a couple of unexpected issues.
Below are the key challenges Viddyoze users faced since the launch, and we're happy to confirm that they have now been successfully resolved. 👇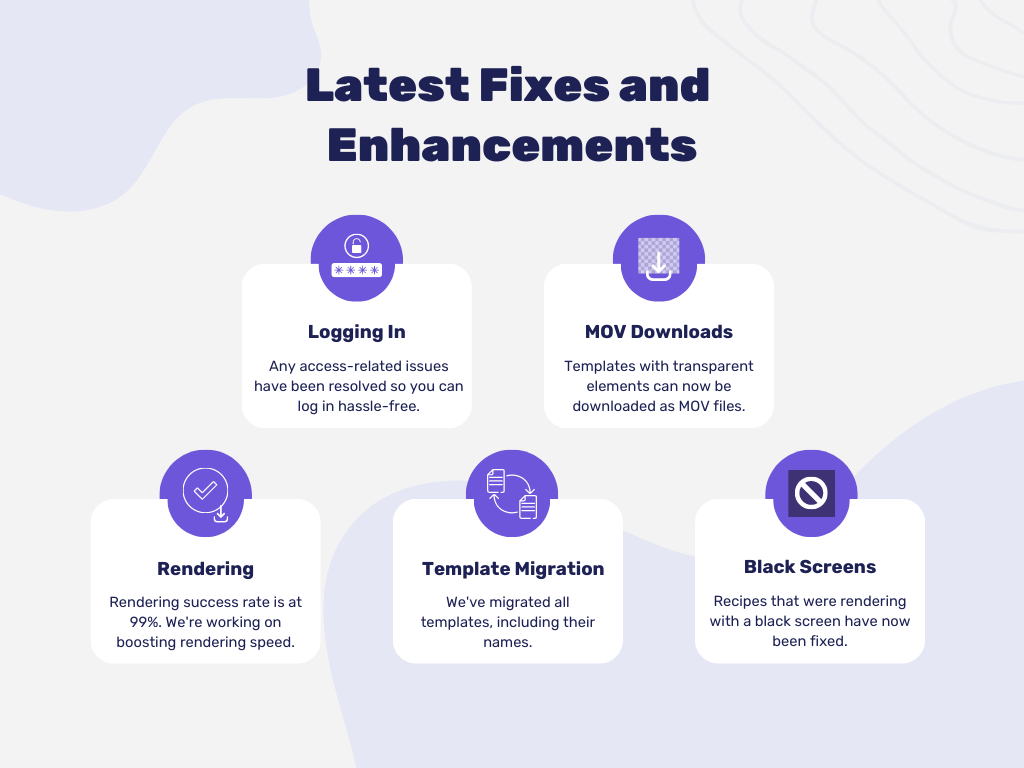 Apologies for any inconvenience you may have experienced!
Your patience and support while we've been addressing these issues have been invaluable.
Thank you for standing by us as we strive to deliver the best possible Viddyoze experience.
Celebrate The Launch With FREE Templates
To celebrate the launch of the new platform, we wanted to give back to the amazing Viddyoze community that has been with us every step of the way.
We've prepared a collection of exclusive templates that will add a touch of magic to your video projects.
Check out every template that has been released for the new experience launch HERE.
You can find the full range of live-action templates created using your uploaded footage in the User-Generated section on the platform.
🎁 Enjoying these bonus templates? Unlock a library of over 4000 templates with a FREE Viddyoze Pro trial

Trial Pro for FREE today!
Sneak Peek into the Future: AI Functionality
We're always looking ahead to the next big innovation. That's why we're thrilled to share that we have something extraordinary on the horizon—an AI feature that will take your video creation experience to unprecedented heights.
Imagine having artificial intelligence at your fingertips, effortlessly turning your ideas into captivating videos with just a few clicks. This upcoming AI feature will push the boundaries of creativity and redefine what's possible in video creation.
Get ready for an incredible journey into the future of video-making!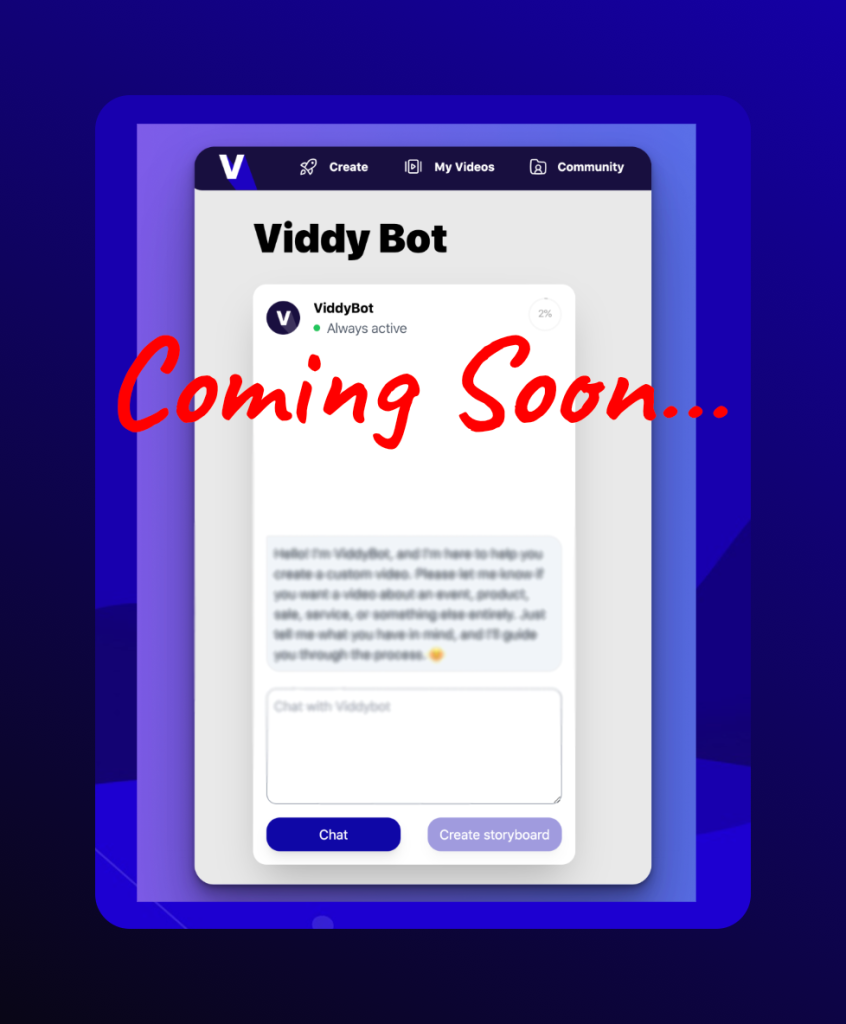 Stay Connected with the Viddyoze Community: Catch Up on the Latest News!
Our YouTube channel continues to be a valuable resource for video creators of all levels. We regularly update our channel with bite-sized video content and tutorials that you can absorb in under 5 minutes.
Empower yourself with expert tips and techniques to take your video content to another level.
How to Add Music to an Instagram Post in 2023
Learn how to add music to your Instagram posts and captivate your audience. Enhance your content and boost engagement with the perfect soundtrack.
How to Shoot High-Quality Videos on a Budget
Discover how to make the most out of affordable camera options, low-cost lighting, and budget-friendly audio solutions without sacrificing the quality of your videos.
How to Use B-Roll to Enhance Your Videos
We dive deep into the world of video production, specifically focusing on how to use B-Roll to enhance your videos.
We cover everything from defining what B-Roll is, showing real-life examples, to explaining how to effectively shoot and incorporate B-Roll footage into your projects.

That's All for Now – Stay Tuned for More Exciting Updates from Viddyoze!
As always, we are immensely grateful for your support, feedback, and unwavering enthusiasm. It's your creativity and passion that drives us to continually innovate and bring you the best video creation experience.
Stay tuned for more updates as we continue to enhance your video creation journey!