An incredible logo animation can leave a lasting impression on your audience and set your brand apart from the competition.
Wondering how to make a logo animation? You're in the right place. In this post, we'll walk you through the process of making a logo animation using Viddyoze.
The best part? You can do it for free by signing up for a free Viddyoze account. Let's dive in and discover the world of logo animations!
Do You Have a Logo to Animate?
Are you starting from scratch and need to design your logo? No worries! We've got you covered with a free tutorial on how to design your logo for free.
Check out our step-by-step video on YouTube to create the perfect logo for your brand for free. Once you've got your logo ready, come back here to learn how to animate it with Viddyoze!
Creating Your Logo Animation with Viddyoze
Step 1: Sign Up for a Viddyoze Account
Before creating your logo animation, you'll need to sign up for a free Viddyoze account. Already a member? Awesome! Just sign in to your account.
Viddyoze is a user-friendly online platform that makes it easy to create professional animations, including logo animations. Head HERE and follow the sign up for free to access the platform.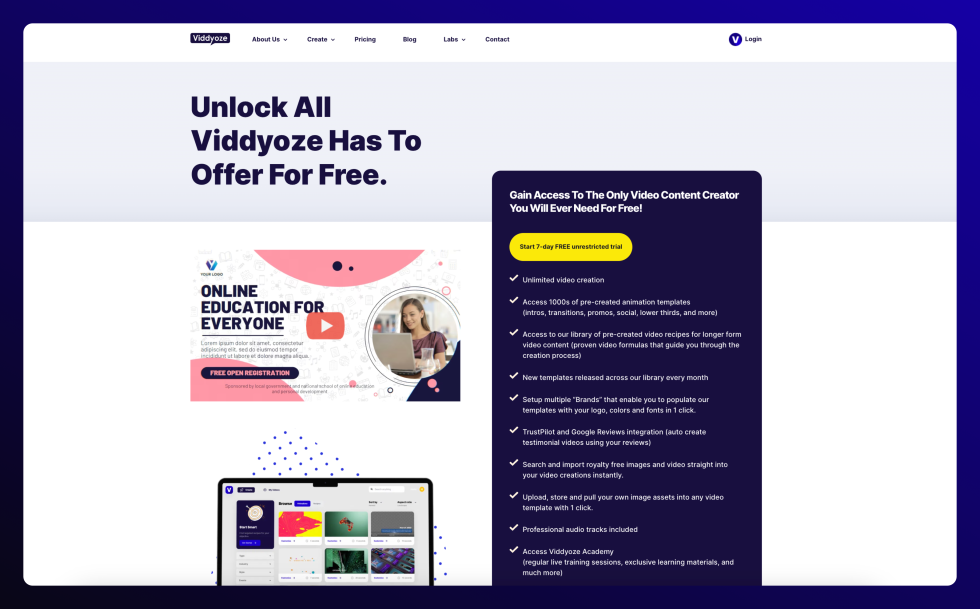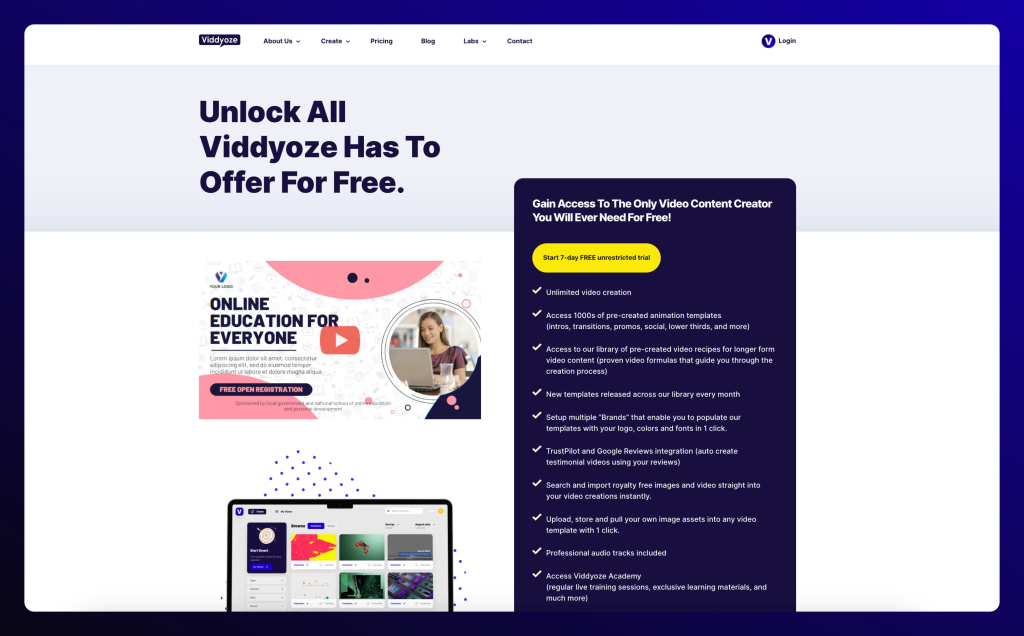 Step 2: Choose Your Logo Template
Once you've created your Viddyoze account, log in to the platform. On the dashboard, you'll find several options to create animations.
Use the 'Type' dropdown on the left to select 'Logo', and all of our brilliant animations will filter to show only logo templates.
Find a template that fits your brand, theme, or industry and select it to begin customizing.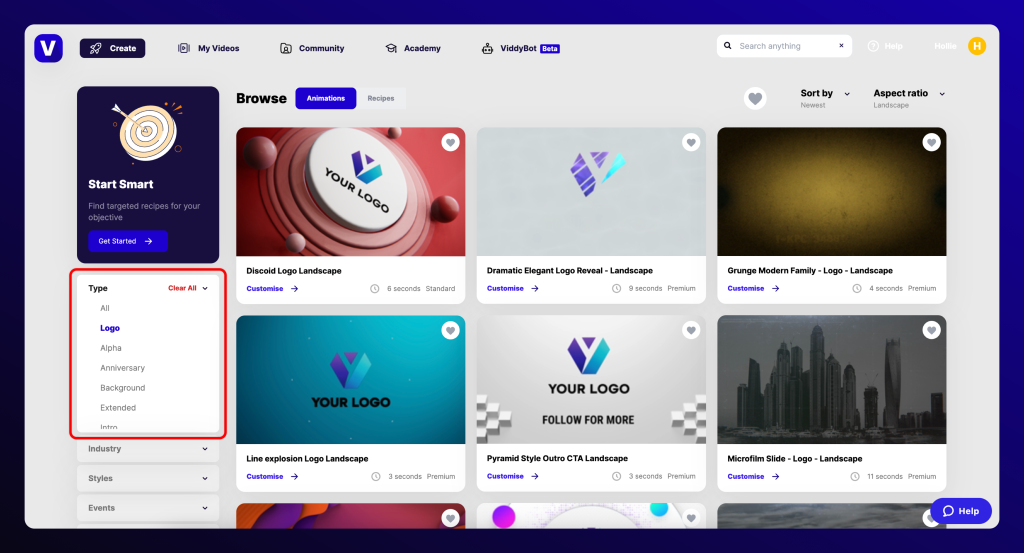 Step 3: Customize Your Logo Animation
Viddyoze offers a range of customization options to make your logo animation unique. Here's how you can personalize your animation:
⬆️ Image Upload: You can upload your logo to the template. Viddyoze will automatically integrate your logo into the selected template, creating a stunning animation.
🎨 Color and Text: Customize the color scheme and add any text or taglines you want to include in your animation. 
Make sure that the colors and text fit with your brand identity.
🔊 Audio Selection: Enhance your logo animation with killer audio. Viddyoze provides a selection of royalty-free music to choose from.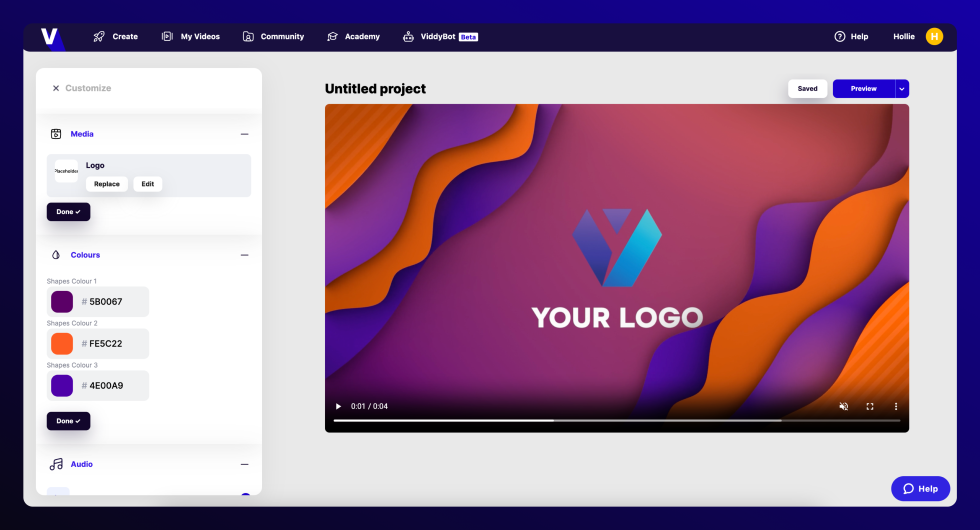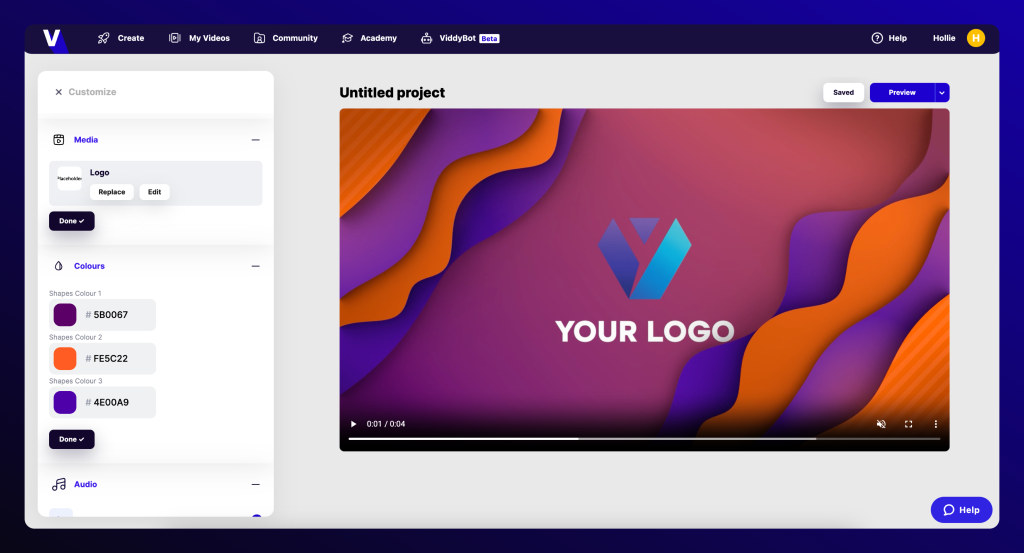 Step 4: Preview and Export
Use the keyframes to preview your animation and hit render once you're happy.
After finalizing your logo animation, click the 'Render' button to export the video. Viddyoze will process your animation so that you can download it.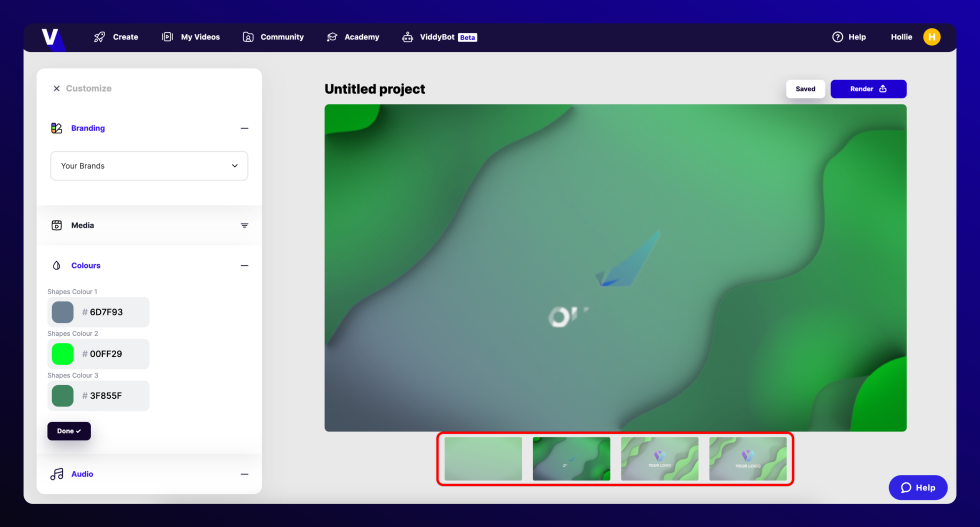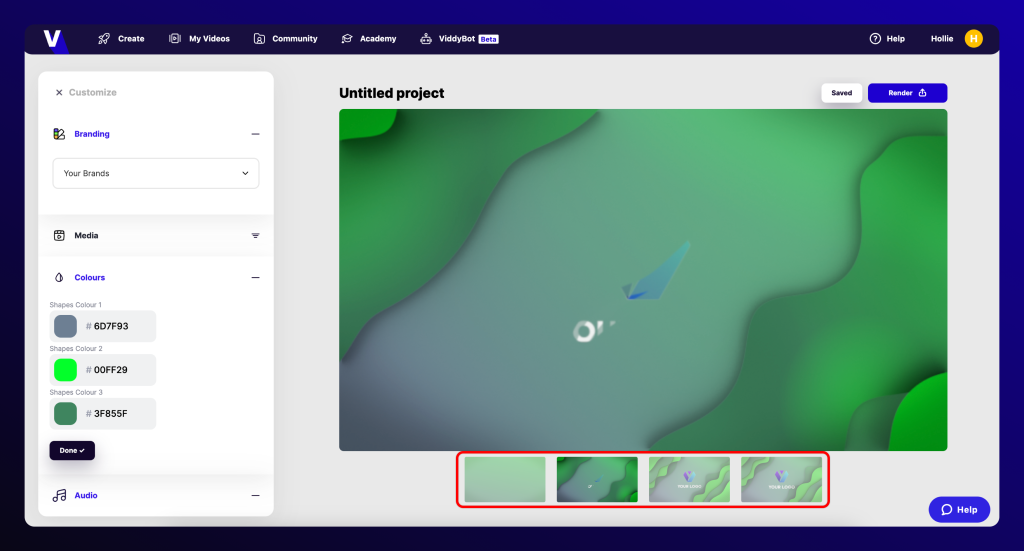 Step 5: Download and Use Your Logo Animation
Once rendered, you can download your logo animation in various formats, including MP4. Your stunning logo animation can now be used across your online platforms, such as your website, social media channels, or marketing videos.
Final Thoughts
So now you know how to make a logo animation, and it couldn't be easier, thanks to Viddyoze. With a FREE account, you can produce logo animations that will captivate your audience and reinforce your brand's identity.
Sign up for your free Viddyoze account today and start wowing your audience with unbelievable logo animations. Get started and watch your brand soar!