Keeping your audience engaged and hooked to your content is crucial. One way to ensure this is by regularly updating your video intros to match the season or occasion.
Whether it's Halloween, Christmas, or any other significant holiday, celebrating the season with your viewers can grab their attention and keep them coming back for more.
In this blog post, we'll show you how to use our intro maker for YouTube to create seasonal intros that captivate your audience. Let's dive into some of the most popular holidays and explore how you can customize your intros for each one.
Seasons and Holidays Perfect for Creating Themed Video Intros
Halloween
Halloween is a time for spooky fun. To celebrate this holiday, create a Halloween-themed intro featuring creepy music, eerie effects, and spooky graphics such as pumpkins and ghosts.
Christmas
It's the most wonderful time of the year, and your viewers should know it from the moment they click on your video.
Create an intro with jingle bells, snowflakes, and a festive color scheme. You can even include a Santa Claus animation or a Christmas tree.
Thanksgiving
Thanksgiving is all about gratitude. Create a Thanksgiving intro with images of a delicious feast, autumn leaves, and a heartwarming message.
Your viewers will appreciate the holiday spirit you bring to your videos.
New Year's Eve
Ring in the New Year with an intro filled with fireworks and a countdown.
You'll create excitement and anticipation of a fresh start for your viewers as soon as they see your New Year's Eve intro.
Ramadan / Eid al-Fitr
Ramadan is a sacred month for Muslims. To honor this period of fasting and reflection, create a Ramadan intro for your video content, including the crescent moon, stars, and lanterns.
Create an Eid al-Fitr to mark the end of Ramadan.
Valentine's Day
Love is in the air, and your viewers will fall in love with your video content when you include a romantic intro.
Use red and pink hues, hearts, and romantic music. Share a sweet message for an even more charming touch.
Independence Day (4th of July)
Celebrate the 4th of July with a patriotic intro that includes the American flag, fireworks, and a spirited soundtrack.
Your viewers won't be able to ignore their feelings of national pride as they start watching your content.
Easter
When Easter comes to mind, we think of Spring, bunnies, and colorful eggs. Create an intro that embodies all this with pastel colors and cute animations.
How to Create a Seasonal Intro Video Using Viddyoze
Sign Up: Begin by signing up for a free Viddyoze account.
Choose a Template: Browse Viddyoze's templates and pick a seasonal one.
Customize It: Modify the template to fit the holiday or season.
Preview: Use the preview feature to see how it looks.
Render: Click the "Render" button when you're satisfied.
Download and Add: Once rendered, download the intro and add it to your video editor.
With these quick steps, Viddyoze makes creating and integrating seasonal intros into your YouTube videos easy, keeping your content fresh and engaging for your audience.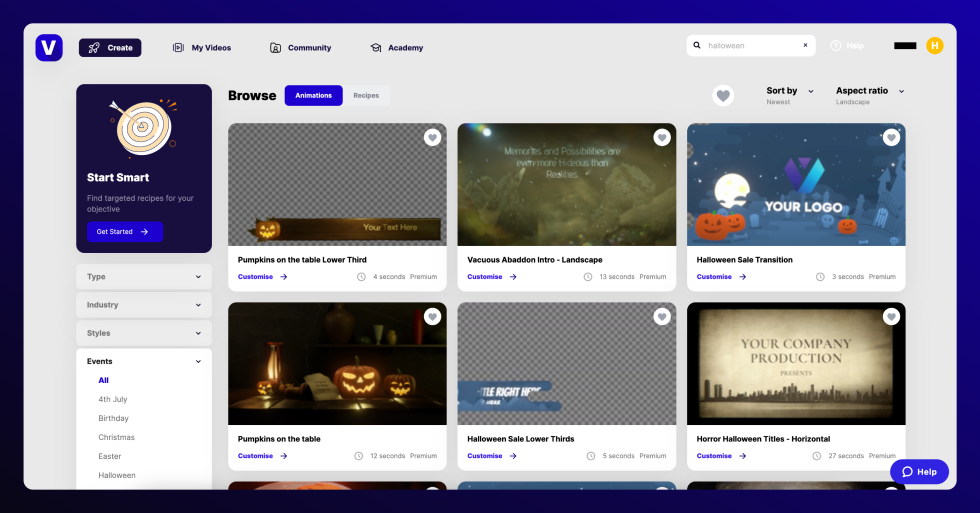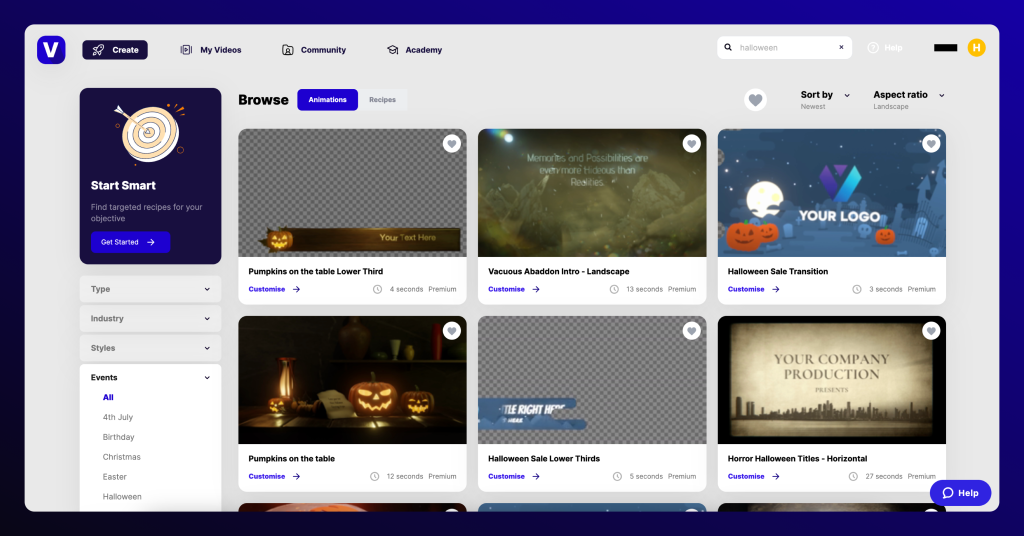 Final Thoughts
You can easily keep your video content fresh and engaging by updating your intros for different seasons and holidays – especially using a video intro maker for YouTube like Viddyoze.
Your viewers will appreciate you creating intros that resonate with the time of year. So, get creative and keep your audience engaged and coming back for more with seasonally-themed intros.