Lower thirds don't just occupy space at the bottom of your screen – they provide context to your content and make the viewer's experience more memorable.
In this blog post, we will share ten incredible lower third templates. Each one is designed to fit specific scenarios, and we'll top it off with compelling examples to light the sparks of your imagination.
1. Sports Player Lower Third
Perfect for sports-related content, the Sports Player lower third features the athlete's name, team, and position.
2. Timeline Lower Third
When sharing a sequence of events or historical context, the Timeline lower third is your go-to. For instance, in a documentary about the evolution of smartphones, you might display "2007 – Introduction of the iPhone."
3. Social Handles Lower Third
Lower thirds that share your social handles are essential for influencers and social media content.
4. Logo Lower Third
The Logo lower third is a must for branding and promotions. It combines your video content with your logo.
5. Speaker Lower Third
In interviews, panel discussions, or public speaking events, the Speaker lower third helps identify the speaker. It typically includes their name, title, and organization.
6. Seasonal Lower Third
Seasonal lower thirds are perfect for holiday-themed videos. For a Christmas vlog, you might use a lower third displaying "Happy Holidays" alongside festive graphics.
7. Sale Lower Third
Elevate your marketing videos with Sale lower thirds. These templates can showcase limited-time offers and discounts.
8. Breaking News Lower Third
News broadcasts require an eye-catching Breaking News lower third to alert viewers to important updates. This lower third often includes a flashing "Breaking News" banner and the headline.
9. Call To Action Lower Third
Want people to subscribe to your channel or visit your website? Tell them how it's done in a call to action lower third.
10. Steps Lower Third
Add extra context to your tutorials with easy-to-follow step-by-step lower thirds. These also help make your content accessible without sound.
Create Lower Thirds Using Viddyoze
All the incredible lower third templates we've explored in this post were created using Viddyoze, and here's how you can do it too: 
Sign Up for FREE: Start by signing up for a free account with Viddyoze.
Choose Your Template: Pick the perfect lower third template to match your project's style.
Customize It: Add text, images, and logos, and choose your colors to make it your own.
Preview and Render: Check your creation with a quick preview and hit render when you're happy.
Download and Elevate: Download your masterpiece and seamlessly add it to your video content in your preferred editor.
Viddyoze takes the confusion out of creating lower thirds, allowing you to create captivating animations that enhance your content.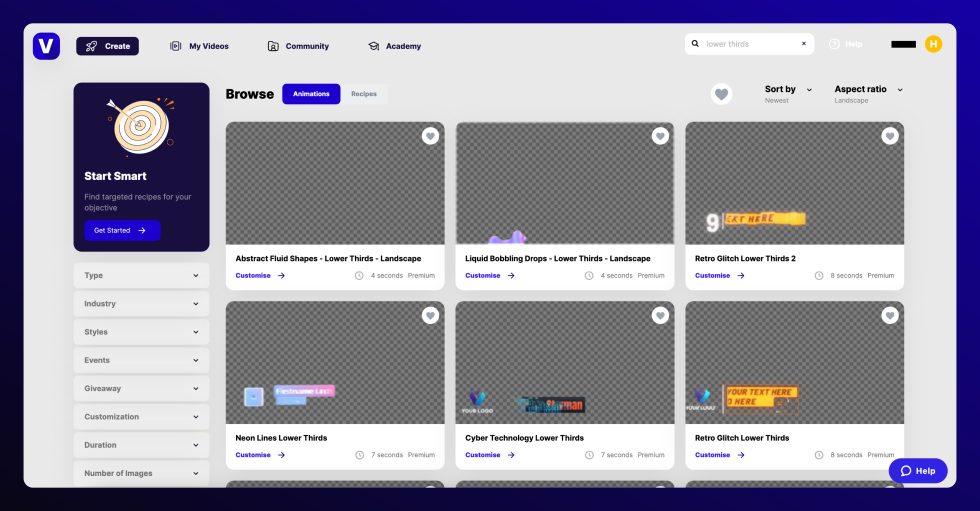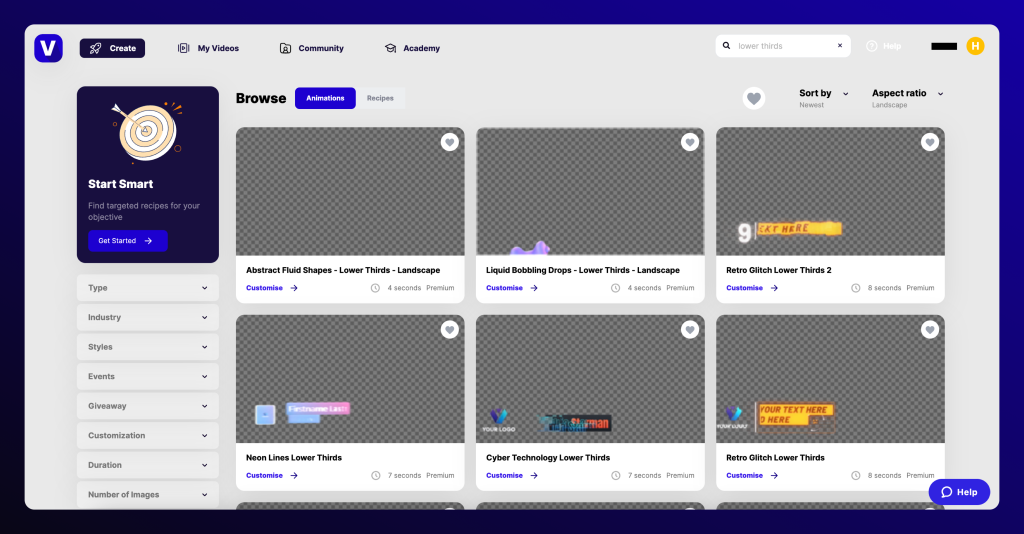 Final Thoughts
Lower thirds can enhance your video content and provide valuable context to your audience. The ten examples in this blog post suit various needs, from sports events to sales promotions and historical documentaries.
When choosing a lower third template for your project, consider your audience and the message you want to convey. Incorporating the perfect lower thirds can help engage your viewers and make your videos more informative and visually appealing.