Your logo is the face of your business, and an incredible transition stinger can make it unforgettable. Transition stingers featuring your logo can be used to solidify your branding while also flowing seamlessly from one clip to another.
In this article, we'll explore five unique stinger styles and how you can use Viddyoze, a transition stinger maker, to create them and make your brand stand out.
5 Transition Stinger You Need To Add To Your Video Content
1. Seasonal Transition Stinger
Seasonal transition stingers are a fantastic way to keep your brand and content relevant year-round. You can feature your logo in a seasonal transition, such as snowflakes for winter or falling leaves for autumn.
Using Viddyoze Stinger Maker, you can choose from various seasonal templates and seamlessly integrate your logo.
2. Industry-Specific Transition Stinger
Your industry may have unique characteristics and themes that can feature in your transition stinger.
For instance, if you're in the tech industry, your stinger might feature futuristic elements, while a food-related business could incorporate delicious-looking animations.
With Viddyoze, customization options make it easy to tailor your stinger to your industry.
3. Retro Transition Stinger
The retro aesthetic has made a comeback, and it can be a great way to stand out.
A retro transition stinger can be designed to include vintage fonts, color schemes, and animations.
Viddyoze offers customizable retro templates that you can adapt to invoke a sense of nostalgia and charm.
4. Corporate Transition Stinger
A corporate transition stinger is ideal when making a professional and sleek introduction.
Choose clean, minimalist animations and muted color palettes to establish your brand's professionalism.
With Viddyoze Stinger Maker, you can create a corporate stinger that perfectly aligns with your brand's corporate image.
5. Customizable Background Image Stinger
A captivating background image can be changed to fit whatever industry, theme or vibe you're aiming for. A background image layered with your logo can produce a visually rich introduction.
Viddyoze allows you to customize this style with whatever image you want, so you can create a visually appealing transition stinger that leaves a lasting impact.
How to Create Transition Stingers with Viddyoze
Creating transition stingers with Viddyoze Stinger Maker is a super simple process:
Sign Up: Start by signing up for a FREE Viddyoze account or logging in if you already have one.
Select a Template: Choose a transition stinger template based on the style you want to create, whether seasonal, industry-specific, retro, corporate, etc.
Customize: Customize the chosen template to match your brand's colors, style, etc.
Preview and Render: Review your stinger, and once you're happy with it, hit render.
Download: Download your transition stinger and add it to your other footage in your editor of choice.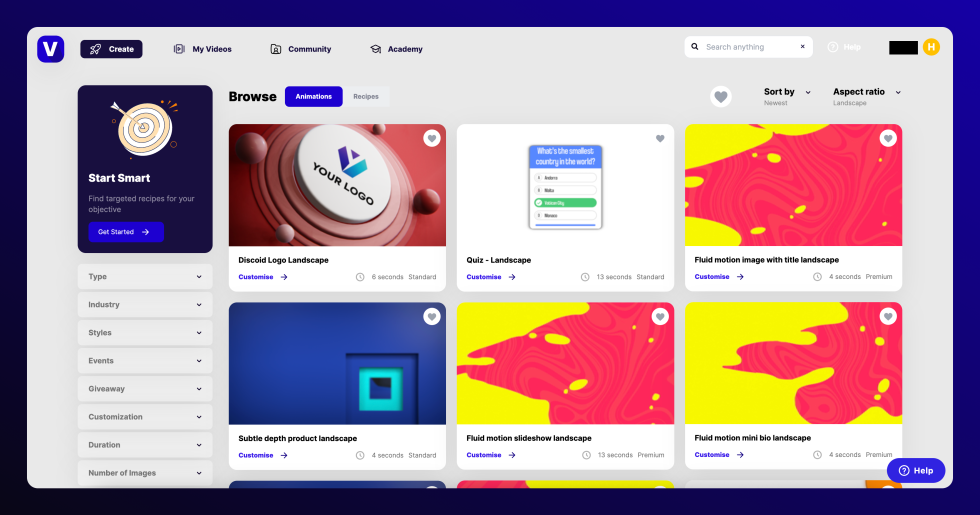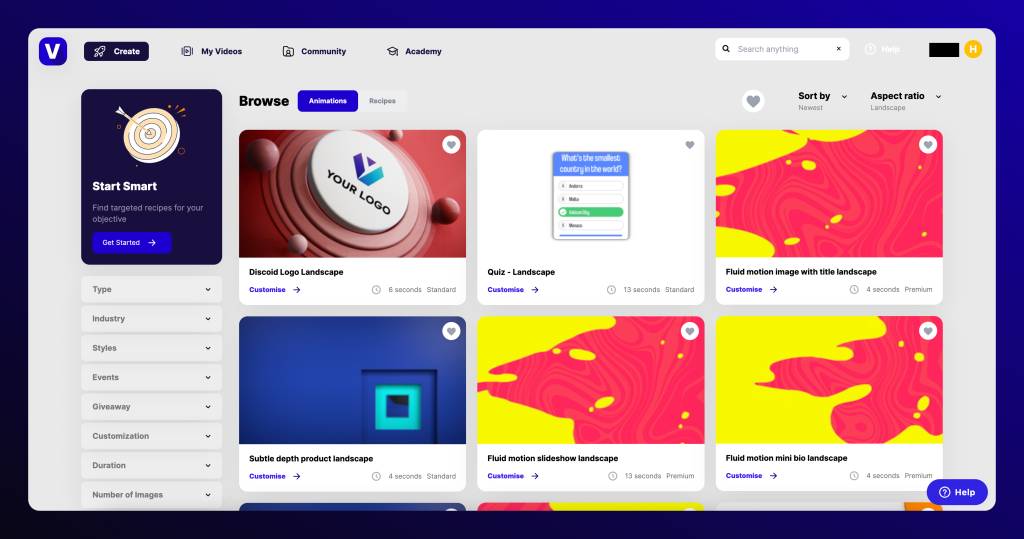 Final Thoughts
Transition stingers featuring your logo are an excellent way to promote your brand. The Viddyoze Stinger Maker makes creating captivating transition stingers a breeze.
Whether you choose a seasonal transition stinger, industry-specific transition stinger, retro transition stinger, corporate transition stinger, or a customizable background stinger, Viddyoze provides the tools and templates to make it all possible.