Video intros are a powerful way to captivate your audience and leave a memorable impression. Whether you're a content creator, marketer, or business owner, a dynamic video intro maker can help you set the stage for your content and establish your brand identity.
In this blog post, we'll explore five creative tips and techniques to help you make stunning video intros using video intro maker tools. We'll delve into step-by-step instructions and provide examples with before-and-after visuals to demonstrate the impact of an awesome video intro.
1. Know Your Audience and Purpose
You need to define your target audience and the purpose of your intro before doing anything else. Are you targeting a youthful audience for a fun YouTube channel, or is your intro meant to convey professionalism for a corporate presentation?
Making stylistic choices such as music and images will be easier once you know the audience and purpose of the video intro.
2. Craft a Strong Storyboard
Creating video content, including a video intro, is easier when you have a storyboard. Create a rough outline of how you want your intro video to flow. Consider the flow of images, transitions, and the overall visual narrative.
For example, if you're introducing a product, your storyboard might start with a problem, introduce the product as the solution, and end with a call to action.
3. Choose the Right Video Intro Maker Tool
Plenty of video intro maker tools are available, and choosing the right one that meets your needs is crucial. However, for those seeking a cost-effective and user-friendly solution with a vast library of templates, there's only one choice – Viddyoze. Here's why:
Cost-Effective: Viddyoze offers user-level options that fit all budgets, so you can create professional video intros without breaking the bank.
Ease of Use: Not a video editing expert? No worries. Viddyoze's user-friendly interface makes it accessible to beginners. You can create stunning intros with just a few clicks.
Template Library: Viddyoze provides a vast library of professionally designed intro templates. These templates cover various styles and themes; there's a perfect template for every project.
Customization: Customizing Viddyoze templates by adding text, logo, and other elements couldn't be easier. It's all done in just a few clicks.
We'll walk you through the step-by-step process of creating an intro video with Viddyoze at the end of this post.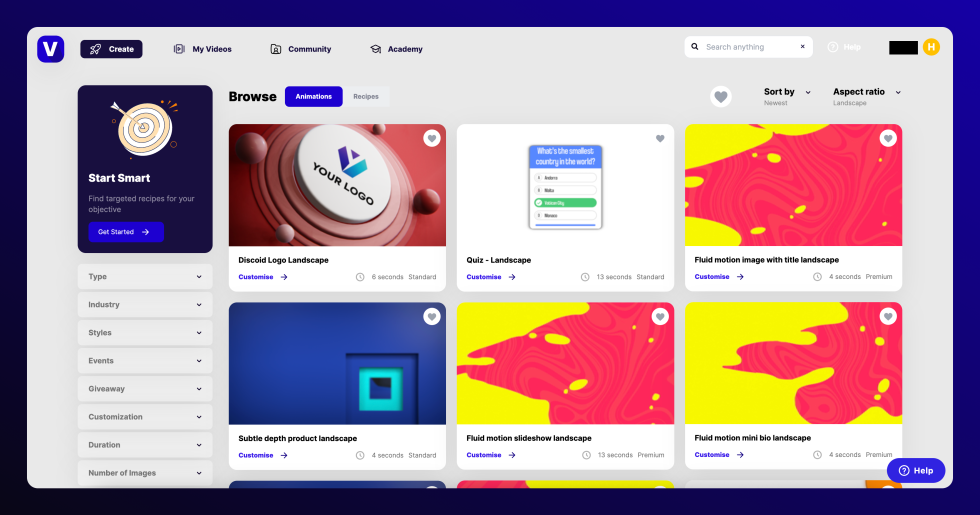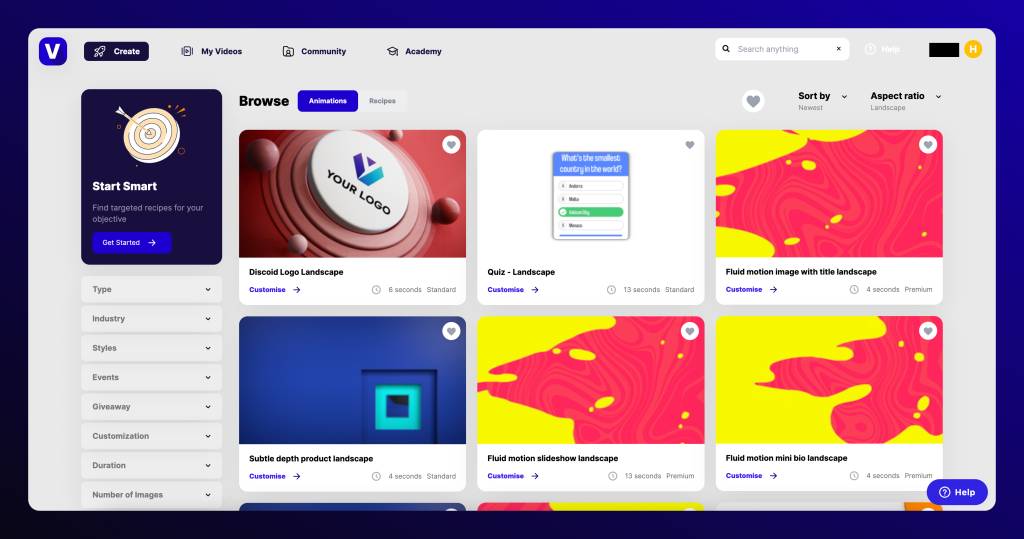 4. Optimize Your Visuals and Animation
Now, it's time to bring your ideas to life. Use your chosen video intro maker tool to create and animate your visuals. Here are a few tips:
Keep it concise: Video intros are typically short, so keep your animations and text snappy.
Use high-quality graphics: Make sure you're using high-resolution graphics and images.
Experiment with effects: Add transitions, text animations, and special effects to make your intro more visually engaging.
Sync with music: Match the rhythm and mood of the soundtrack to your visuals.
5. Test and Refine
Before completing your video intro, test it with a small group or trusted colleagues for feedback. Make a note of their reactions and constructive input.
Does the intro effectively convey your message? Is it visually appealing? Use this feedback to make necessary adjustments and refinements.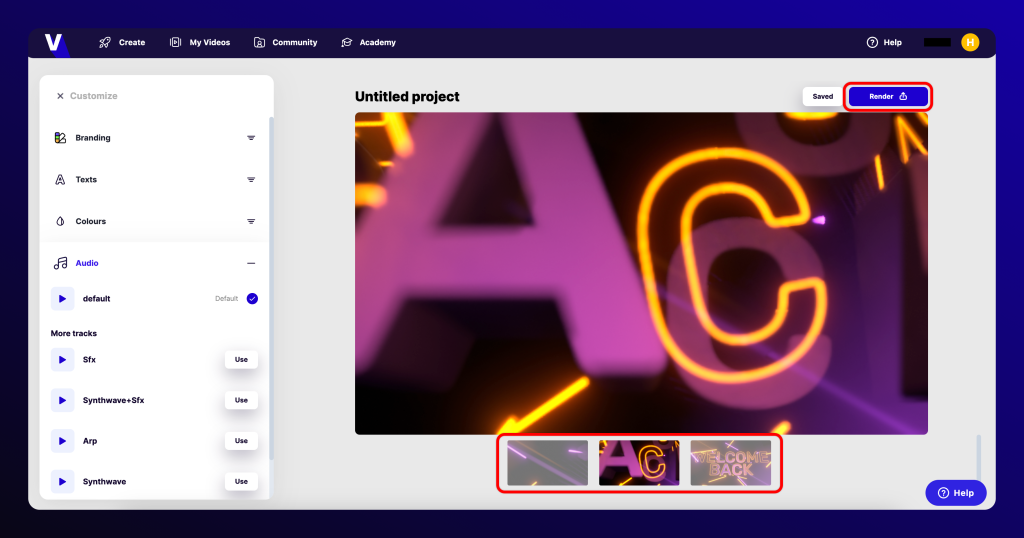 Before-and-After Examples
Let's take a look at a real-life example of how these tips can transform a video intro:
Before: A plain, text-only intro with no animation or music.
After: A dynamic, visually engaging intro with animated graphics and music that matches the brand's style and audience.

The results speak for themselves right! That's the power of a dynamic video intro maker.
How to Create an Intro Video with Viddyoze
If you're looking for an easy-to-use and wallet-friendly intro video maker, consider using Viddyoze. Here are the steps to create an intro video with Viddyoze:
Sign Up: Visit the Viddyoze website and sign up for an account.
Choose a Template: Browse Viddyoze's library of professionally designed intro templates and choose one that suits your style and message.
Customize: Customize the template by adding text, logos, etc.
Preview: Preview your intro to see how it looks with your customizations and make any changes if needed.
Render: Once you're happy with your intro video, click the "Render" button, and Viddyoze will create the final video for you.
Download: Download the finished intro video and use it in your content.
By following these steps, you can quickly and easily create an impressive intro video using Viddyoze, allowing you to save time and focus on the content itself.
Final Thoughts
Video intros are valuable for engaging your audience and establishing your brand identity.
By following the creative tips mentioned earlier and using video intro maker tools like Viddyoze, you can elevate your content to the next level and make a lasting impact on your viewers.