Mastering the art of creating captivating YouTube intros is essential for engaging your audience and leaving a lasting impression – and a good YouTube intro maker can help. In this post, we'll dive into the art of creating YouTube intros that grab your viewers' attention and keep them engaged.
Stay tuned until the end, when we'll share how you can create the perfect YouTube intro in just a few clicks with Viddyoze, the YouTube intro maker.
Using a YouTube Intro Maker: Top Tips To Remember
Now, let's delve into some essential tips and tricks for creating an engaging YouTube intro that captivates your audience from the get-go.
Know Your Brand and Audience
Before creating your video intro, you need to understand your brand and audience. Your intro should reflect your channel content, whether that's a focus on humor, education, or motivation.
Keep It Snappy
People today have extremely short attention spans. That's no dig – it's just the truth! A 5 to 10-second intro is enough to set the stage without losing your viewers' interest.
Got Graphics? Make Sure They're High-Quality
High-quality visuals make a significant difference in how your intro is perceived. Use top-notch graphics or animations to make your intro visually appealing.
Still trying to figure out where to start? Viddyoze can help you effortlessly incorporate appealing animations into your YouTube intros. Stay tuned until the end of this post, where we'll show you how.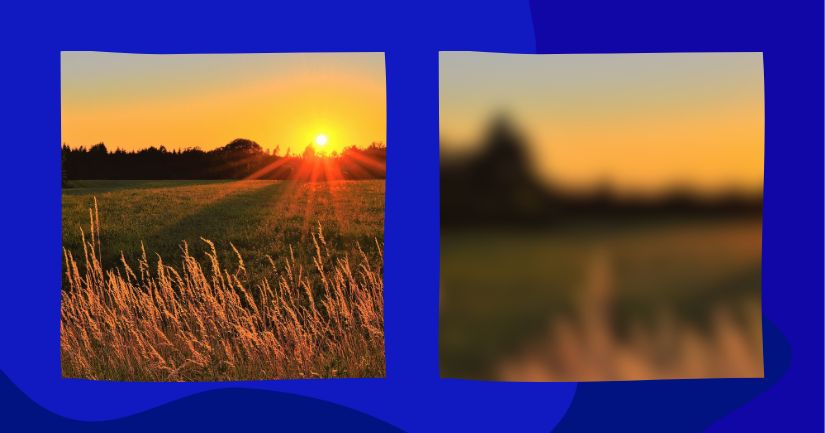 Use Your Logo
Incorporate your logo into your intro. This reinforces your brand identity and helps with instant recognition. Curious about logo creation? Our YouTube video showcases fantastic free resources, like Canva, for crafting your own logos.
Harmonize with the Right Music
Choose background music that matches your channel's tone and content. The right music sets the mood and creates a memorable experience.
Your music choices can be just as important as your logo when it comes to branding.
Masterful Animation Techniques
Enhance your intro with subtle animation techniques. Smooth transitions, fades, and well-timed zooms can add professionalism without overwhelming your audience. Remember, less is more.
Struggling for inspiration? Viddyoze has an incredible library of animations that will work perfectly with your content.
Showcase Your Best Moments
Highlighting the best moments from your previous videos can give viewers a glimpse of what your channel offers.
Ensure these are interesting snippets that instantly grab the viewers' attention and encourage them to explore further.
Improve With Feedback
Don't hesitate to seek feedback. Test your intro with your channel's community and use their input to make improvements.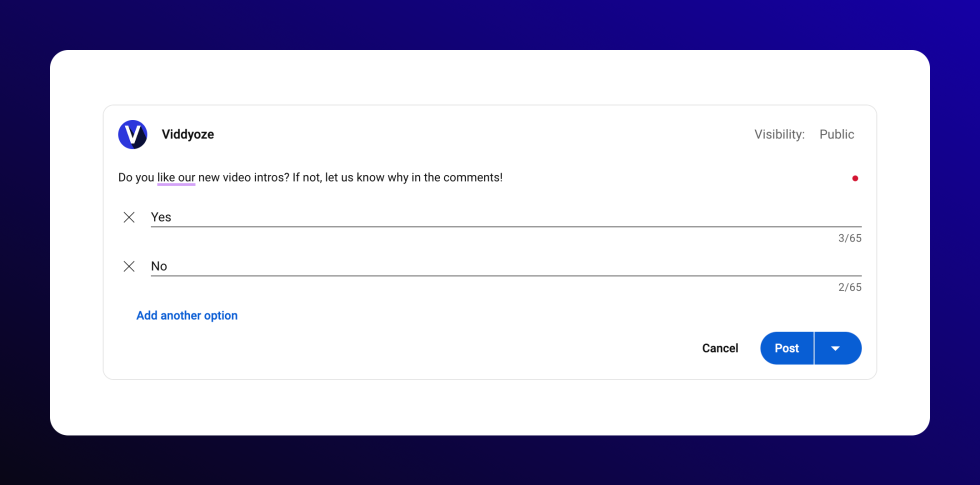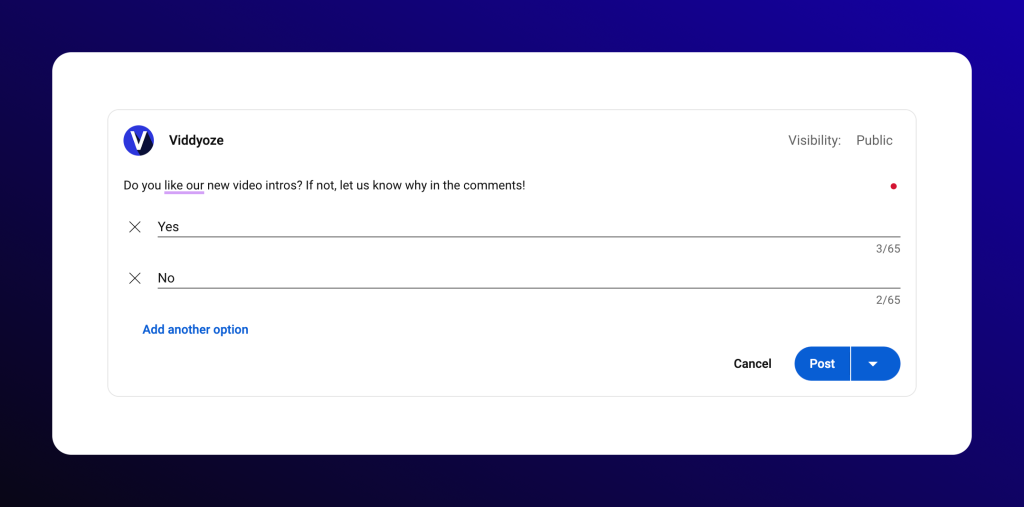 Mobile Optimization
Ensure your intro looks and functions well on mobile devices since many viewers access YouTube from their phones or tablets. This means ensuring text or images are easy to read on smaller screens.
Consistency is Key
Once you've created your intro and are happy with it, use it in all your videos. This helps with brand recognition and will make your channel appear more professional and well-established.
Looking For The Perfect YouTube Intro Maker? Look No Further
Now, as promised, let's run through how to create a compelling YouTube intro with Viddyoze:
Sign Up for Viddyoze: Start by creating a FREE account with Viddyoze right HERE.
Select a Template: Browse through Viddyoze's vast library of templates and choose one that aligns with your brand and style.
Customize Your Intro: Personalize the template by adding your logo, text, colors, images, etc.
Preview and Render: Once you've finished customizing, review your intro. Once you're happy with how it looks, click the render button, and Viddyoze will generate your intro video.
Download and Use: After rendering, download your YouTube intro video and incorporate it into your videos to give your channel a creative boost.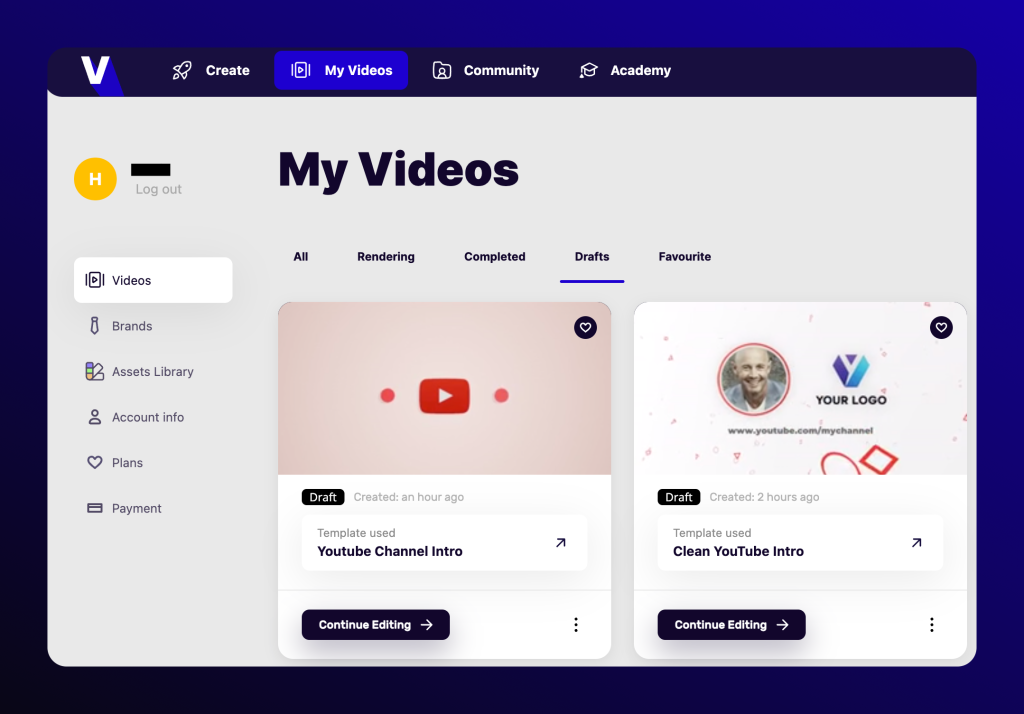 Final Thoughts
Your YouTube intro is your first impression on your audience, so it's essential to get it right.
With Viddyoze, you have a powerful, easy-to-use tool to create intro videos that capture attention and leave a lasting impact.
Maintain consistent branding, keep it concise, and prioritize professionalism. Viddyoze empowers you to engage your perfect audience. So, why wait? Elevate your YouTube intros with Viddyoze and make your YouTube channel shine!