Hey everyone 👋
Welcome to the latest Viddyoze Community update!
In each Community Update, we dive into the dynamic world of Viddyoze and what our amazing Viddyoze members have been up to.
Last month we announced two groundbreaking new features! First, was the power to transform your recorded video content into mind-blowing live-action templates! And that's not all, you can also upload videos into our pre-existing templates too!
We can't wait to showcase the inspiring ways our community has unleashed its creativity this month. Let's get into it…
The Viddyoze Community Takeover: Your Videos Made Into Templates!
We are thrilled by the overwhelming response to our Community Takeover! We have been inundated with an awesome collection of unique video clips from across the world! Our dedicated animation team is working tirelessly to transform these clips as possible into dynamic animation templates.
Here are a few examples of how our users have been using these awesome templates:
If you want to find out more about how it works, check out our recap of the live launch webinar here.
📣Want to see your video footage made into a template? Upgrade to PRO today!

Pro includes access to two video creation platforms, over 2500 animation templates, private training, and more.

Upgrade and trial Pro for free here!
Challenge Tom
If you're a member of our Facebook or Discord group you will have likely seen an exciting announcement… We are launching a brand new series called "Challenge Tom"!
As many of you may know, Tom is our Digital Content Producer and he knows how valuable Viddyoze is to businesses and content creators alike. We are now looking to you, our community, to challenge him!
Is there a specific niche you want to make a video for but not sure where to start? Not sure what style best suits your business? Maybe you don't know what video suits your target audience? The more challenging the better!
Check out the first episode of the Challenge Tom series below!
Want to attempt to create your own podcast intro? Try Viddyoze for FREE!
Here are some challenges we've received so far…
🗨️"My industry is jewelry. I wouldn't mind seeing a tutorial or something like that for that particular branch."
🗨️"I would love to do storyboard-type videos to promote our books"
🗨️"How do you get a market stuck in the 1950s with marketing and promotions to realize it is 2023 and video is the next step for websites and social media to help their brand succeed?"

All you need to do to get involved is leave a comment on our Facebook post here. Or, if you're a Pro subscriber, you can find the Challenge Tom thread over on Discord!
📣You can gain access and trial our private Discord community and everything else that comes with our top-level PRO accounts for free!

This includes all PRO features across two video creation platforms, over 2500 animation templates, private training, and more.


Upgrade and trial Pro for free here!
Viddyoze User of the Month
Within each Community Update we love to shine the spotlight on one of our users.
This month we're going to hear from Paul and how he uses Viddyoze to enhance his E-learning product.
📣We want to hear from you! If you'd like to share your story and how Viddyoze has impacted your business, please send us a message via live chat within the app!
Viddyoze Pro: Live Create-along Sessions
When you subscribe to Viddyoze Pro, you get access to our incredible online training hub, the Viddyoze Academy. The Academy is filled with a wealth of learning materials, training sessions, and strategies that are designed to elevate your creativity and help you reach your content creation goals.
As well as accessing the Academy at any time, Pro members can also enjoy fortnightly live Create-along sessions with our Digital Content Creator, Tom.
These sessions are designed to help you make the most of your Viddyoze app and it gives you the chance to ask any questions you may have.
Here's what's coming up this month: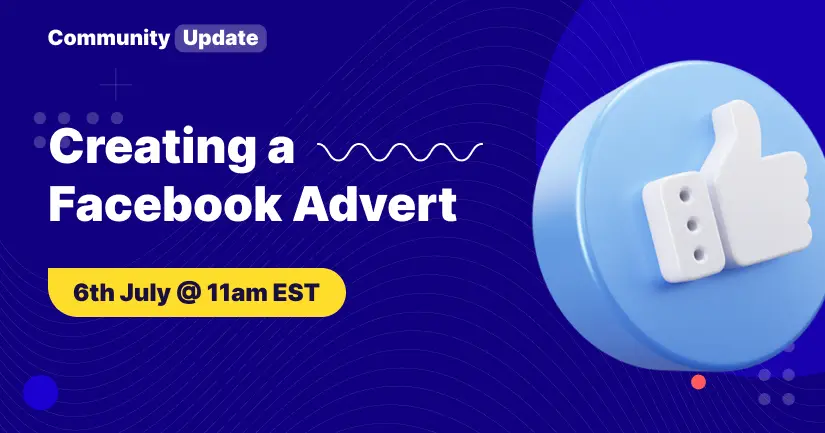 6th July @ 11am EST – Creating a Facebook Advert
In this session, Tom will show you how to create a Facebook that will quickly and visually show the impact of your products and the problems they solve.
20th July @ 11am EST – Creating a Tips & Tricks Video
In this session, Tom will show you how to create a Tips & Tricks video and he'll also show how we can further delve into our tips using different ingredients to provide even more value around your points.
Pro subscribers can check the link in our Discord Announcements channel to register a spot! Alternatively, you can drop our support team a message using live chat within the app!
📣Not a Pro member and want to join one of our live training sessions? Try out Pro for free here!
Viddyoze Support's Top-Tip of the Month!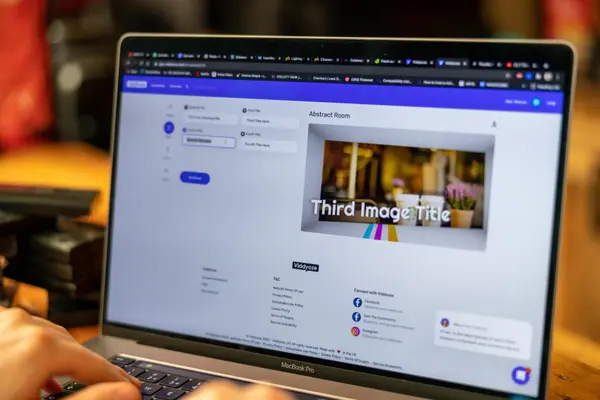 Trying to find the template you need but not getting the search results you want?
Because Viddyoze templates are fully customizable, we don't like to split them up into set industry categories. This is because you can use a restaurant template for a shoe sale, for example. All you need to do to make your video unique is to add your branding, colors and images!
If you're looking for sports templates, why not search 'action', 'fast' or 'action' or if you're making a video for a beauty store, why not search for 'sleek', 'luxury' or 'glamorous'.
It's all about thinking outside the box!
And That's a Wrap…
Thank you for joining us for this month's community update! We have a lot of exciting announcements on the horizon…so stay tuned!
Want more Viddyoze updates? Check out our Company Update here!