Hey creators 👋
Welcome back to another Community Update! It's been a busy few months at Viddyoze, so let's dive straight in.
Have You Joined the Pro Community Yet?
As part of Viddyoze Pro, you gain access to our Pro community on Discord.
It's awesome to see so many of you engaging with other members, providing valuable insights, and supporting one another. We actively encourage you to participate, share your work, and get feedback from others.
Joining the Pro Discord Community also gives you the exciting opportunity to earn points (or XP) just by interacting with others! These points can be redeemed for exclusive rewards, available only to Pro Community members.
These rewards include discounts on subscriptions, personalized one-on-one training sessions, and access to exclusive template packs.
Want access to the exclusive Pro Discord Community? Join Pro for FREE here!
Pro-Live Has a New Home!
Every month, our in-house video expert, Tom, hosts exclusive training sessions to Pro members. These sessions provide you with insider knowledge essential for creating exceptional video content using Viddyoze.
To help streamline your Pro experience even more, all Pro-Live sessions are now held directly within our Discord Community. This means you don't need another app to sign up and join these sessions!
How it works:
Tom schedules a session and sends out a link in the Discord #Announcements channel (all times are shown in your local timezone!)
You will then click 'Interested'
When the session starts, you'll get a notification to your Discord app so you can join
Didn't click interested? No problem! You can still join the session when Tom goes live using the Pro-Live session channel 😎
The Pro-Live session will be on 9th November at 11am EST! In this session, Tom will be showing you how to use Viddyoze to create an eye-catching Explainer Video. See you then!
Want access to Viddyoze Pro Live training sessions? Join Pro for FREE here!
Introducing ViddyBot!
Here at Viddyoze, we're constantly innovating and experimenting with ways we can make your video creation needs that much quicker and easier. And just last week we announced our brand new tool: ViddyBot!
ViddyBot is your AI video sidekick, making video creation a breeze. Whether you're hosting an event, showcasing a new product, or promoting a discount, ViddyBot has your back.
It gathers all the details, cooks up a script, and throws in some pre-made images and clips to bring your video to life. You can roll with ViddyBot's design or tweak it in the video editor, adding your own content and making any changes you need. 
Here's what the Viddyoze community had to say during our LIVE demo: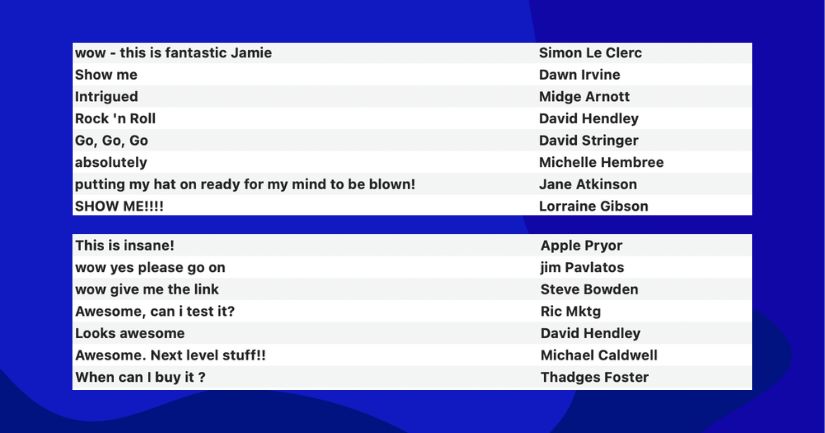 We're introducing Viddybot to our PRO customers in Beta over the next couple of weeks, and while AI can be a bit unpredictable, we'd love to hear your feedback to make it even better. 
Feel free to send any other questions over to support via the live chat box within the app or check out the FAQs here: http://bit.ly/Viddybot 😎
Did you miss the live webinar where we demoed ViddyBot? Catch the full replay here!
Viddyoze Support's Top-Tip of the Month!
Need your video fast or on a tight deadline? Our quietest time is between 10-11 am (GMT). 😉
That's All For Now!
And that's a wrap on October's community update. We can't to hear all your thoughts on Viddybot in the coming weeks!