Celebrating 8 Years of Animation Excellence!
Viddyoze has just turned 8! 🥳 Time flies when you're having fun, and we've had an incredible journey with all of you.
To celebrate this milestone, we've prepared some exciting updates and gifts for our amazing community. Here's what's new at Viddyoze…
Birthday Webinar – Watch the Replay Now!
Thank you to each and every one of you who has been a part of the Viddyoze family over the past 8 years.
To celebrate this special occasion, we hosted a live webinar where we took a deep dive into the past year's achievements, offered a sneak peek into our roadmap for the next year, and shared some incredible insights into the world of animation.
Missed the live event? No worries! You can catch the replay here. It's packed with valuable information and exciting announcements you won't want to miss!
PLUS…we had an incredible gift to giveaway. Claim your free templates by logging into your Viddyoze account.
🚨 Want to unlock even more templates like these? Upgrade to Pro for FREE today!
The Favorites Feature is Back!
We heard you loud and clear – you wanted your favorite templates back, and we've delivered! The Favorites feature is now back and better than ever.
Easily access all your favorite templates right from the main dashboard under the heart icon at the top.
Plus, adding new templates to your favorites is now a breeze with just one click. We've made it simple to keep your most-loved animations at your fingertips.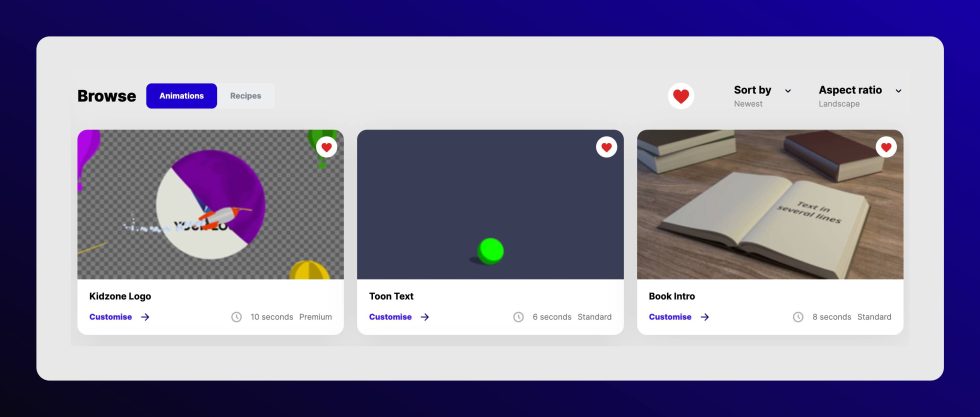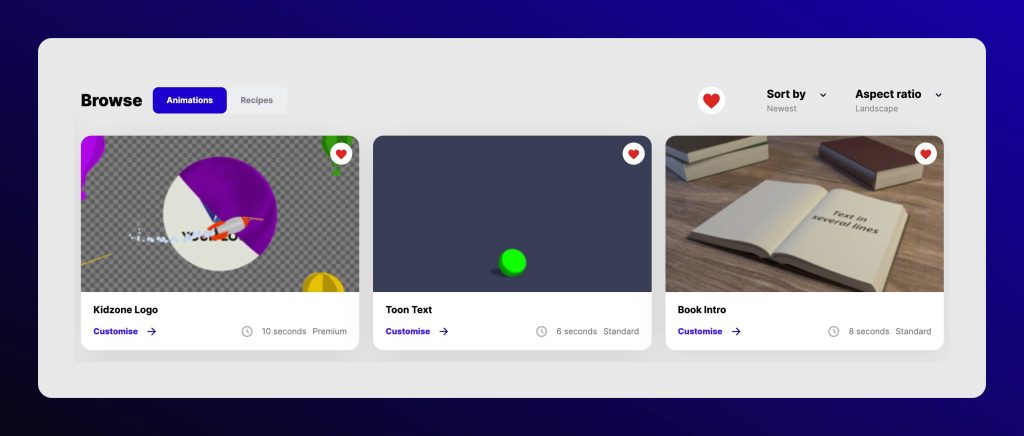 Filter by Template Length and Images
Say hello again to the ability to filter animations by template length and the number of images.
With this feature, finding the perfect animation for your project has never been easier. Whether you need a quick 5-second intro or a longer video with multiple images, you can now filter animations based on your specific requirements.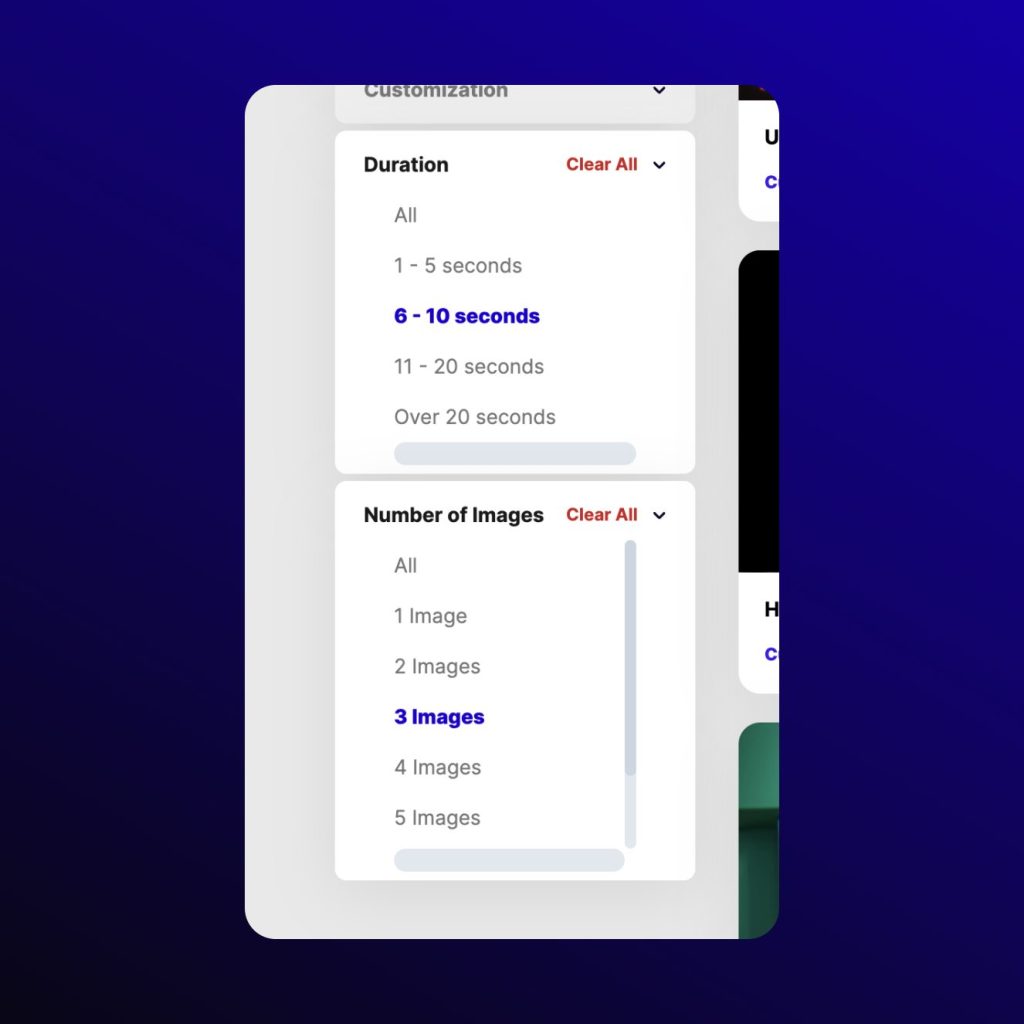 🚨 Want an account with even more incredible features such as multi-rendering? Upgrade to Pro for FREE!
Filter by Template Length and Images
In addition to these exciting new features, we've been hard at work addressing various bugs and enhancing the Viddyoze experience:
🔎 Improved Search Functionality: We've revamped our search functionality to make it faster and more accurate, ensuring you find the templates you need quickly and easily.
✂️ Image Cropping Fixed: Say goodbye to image cropping issues. We've resolved this bug to ensure your animations look pixel-perfect every time.
↩️ Manage and Restart Renders: Easily manage and restart rendering processes for a seamless experience.
⏰ Faster Previews on Animations: We've optimized the preview process so you can see your animations in action faster than ever before.
🔤 Download File Names & Project Images/Names Improved: Your download experience is now more organized with improved file names.
Explore Our Free YouTube Tutorials
Whether you're a seasoned pro or just starting your creative journey, our tutorials cover a wide range of topics, from beginner-friendly tips and tricks to advanced techniques that will take your video content to the next level.
How To Make SUPER EASY Tech Review Videos
Dive into this comprehensive tutorial and discover the secrets to creating outstanding tech review videos with ease! Whether you're a beginner or a seasoned content creator, this guide is tailored for you.
How to Easily Promote Your App with Video
Dive into our quick Viddyoze tutorial and discover how to effortlessly promote your app using video. Boost your app's visibility and engagement with these simple steps. Perfect for both beginners and pros!
How to Use a Video Timeline in Editing Software (DaVinci Resolve)
In this tutorial, we'll dive deep into how to effectively use the video timeline in DaVinci Resolve. From basic timeline navigation to advanced editing techniques, learn how to make the most of your editing process with this comprehensive guide.


That's a Wrap!
We're committed to continually improving our platform and providing you with the best animation tools and resources. We couldn't have reached this 8-year milestone without your support, and we look forward to many more years of innovation and creativity together.
Thank you for being a part of the Viddyoze journey. Here's to an amazing future of animation excellence! 🎉
Stay tuned for more exciting updates and announcements. Your feedback and ideas drive our progress, so keep them coming!