Introducing ViddyBot, Viddyoze's innovative AI tool designed to simplify the video creation process. This step-by-step guide will walk you through the process of using ViddyBot to create stunning video content.
Follow These Steps To Create Incredible Videos with ViddyBot
Dive into this video walkthrough to learn how to use ViddyBot. Below the video, you'll also find a full written walkthrough.
Step 1: Choose Your Style
The first step in using ViddyBot is choosing a style that suits your brand or desired look for your video. There are various design options, and you can customize colors and fonts later in the process to align with your brand identity.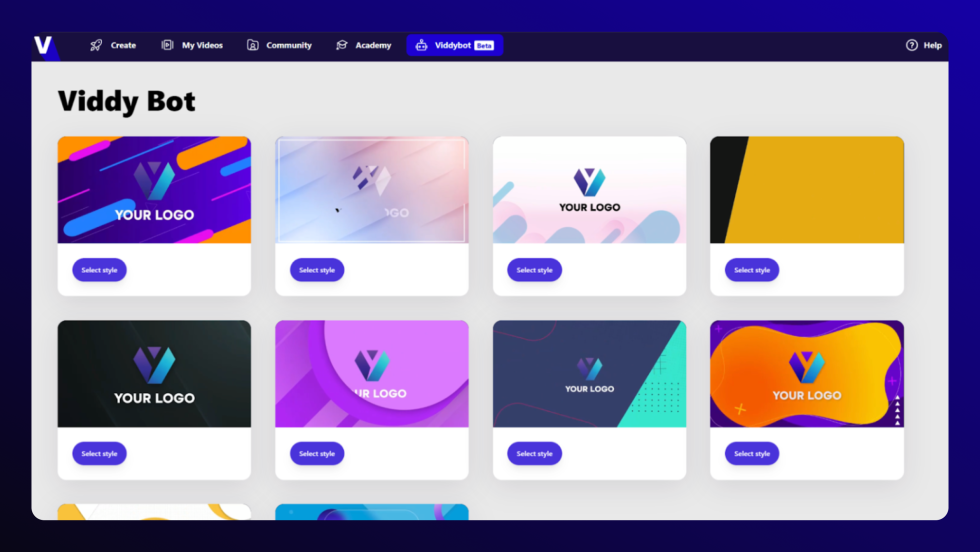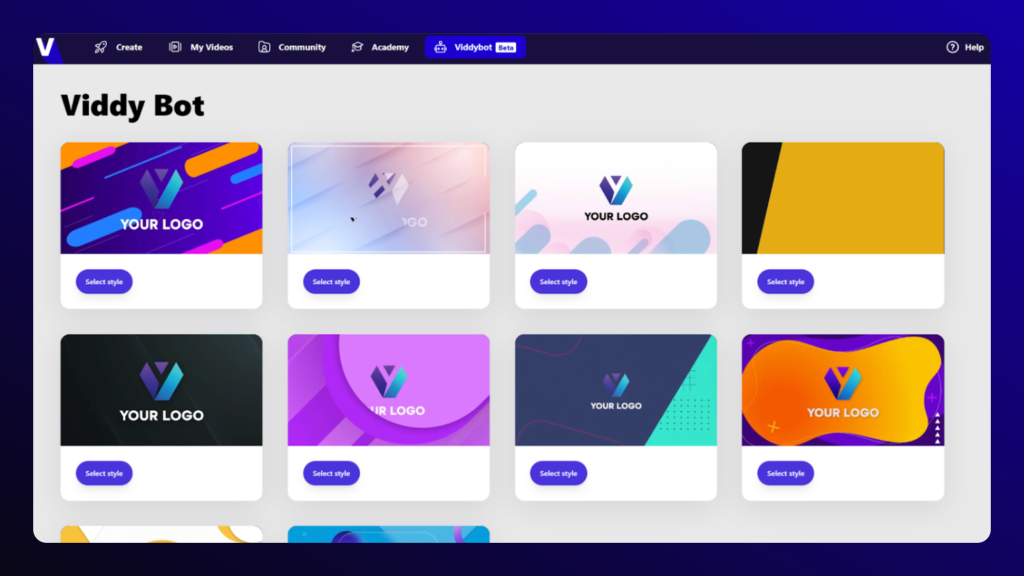 Step 2: Have a Chat with ViddyBot
ViddyBot will start a conversation with you. Don't be shy! Answer its questions and provide vital information for your video, such as product names, company details, pricing, or event specifics.
The more concise and relevant information you share, the better ViddyBot can understand your requirements, resulting in a more accurate video.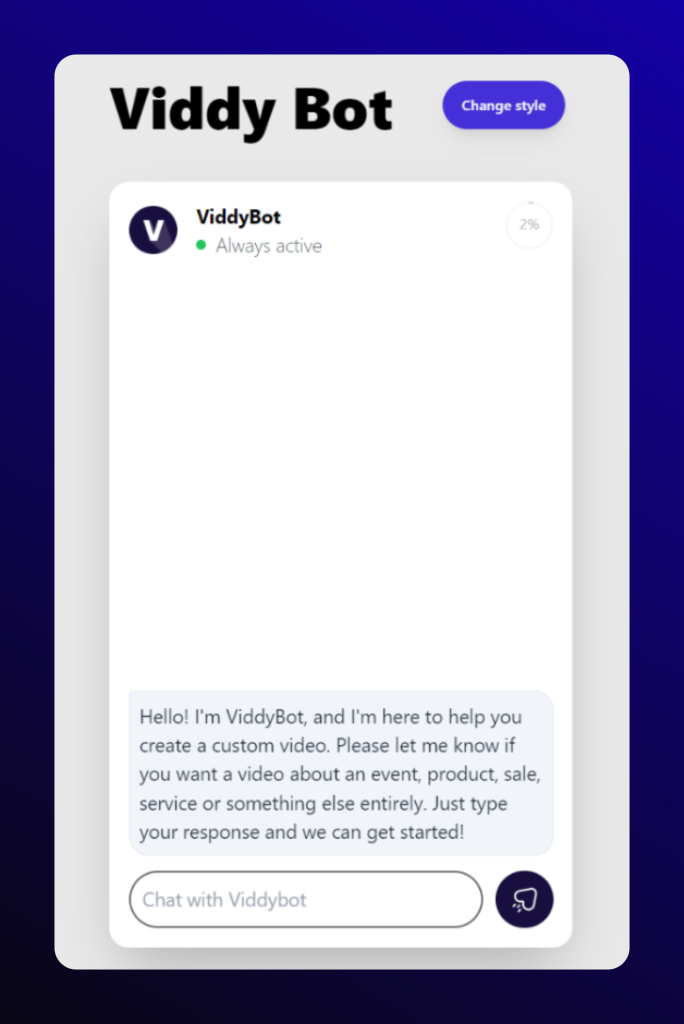 Step 3: Stay Within the Limit
ViddyBot is VERY clever but can only process a certain amount of information. Keep an eye on the percentage circle to see how much information you've provided. In most cases, videos are created using less than 20% of the limit.
Don't aim for 100%; this could affect the accuracy of your video.
Step 4: Create a Brief
Once you've provided ViddyBot with all your information, it will provide an option to create a summary for your video. Press this button when you're satisfied with the information you've provided.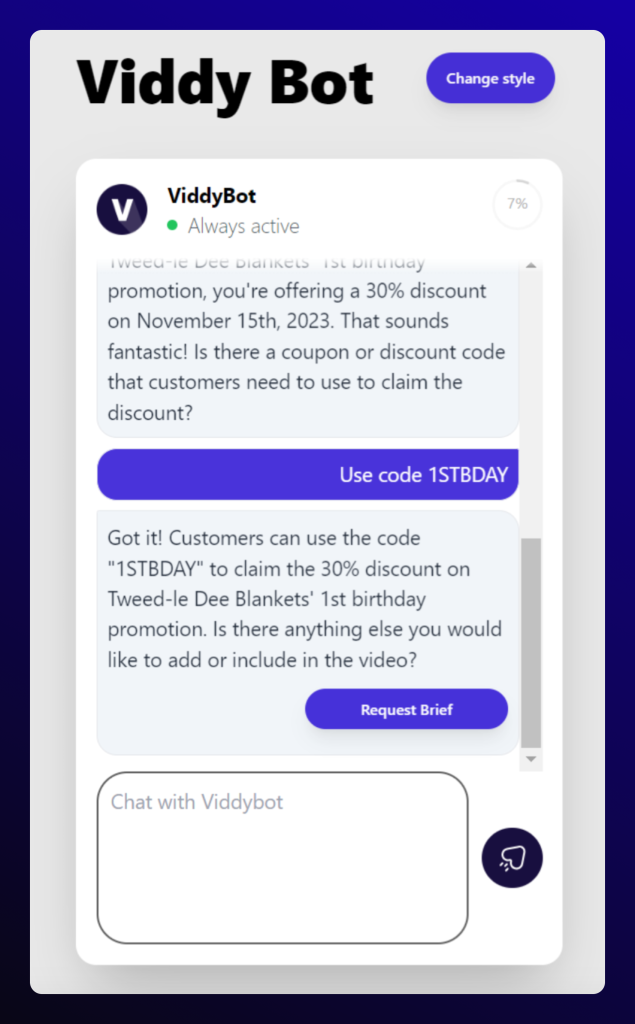 Step 5: Review the Brief
ViddyBot will now generate the foundation of your video, including the information you provided and KEY POINTS that will make your video stand out.
These key points are vital for capturing your audience's attention. ViddyBot will also suggest the language and images to use.
Step 6: Create Your Storyboard
Once you're happy with the brief and believe it includes all the key points needed for your video, click the 'CREATE STORYBOARD' button.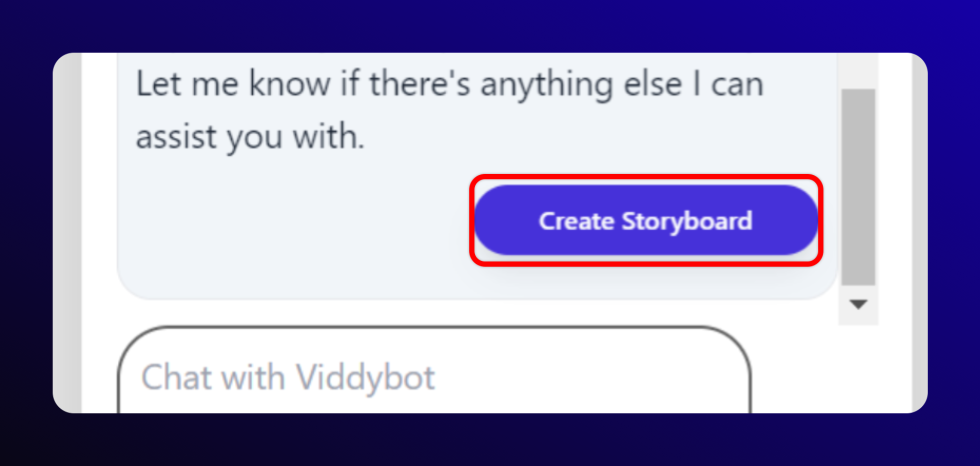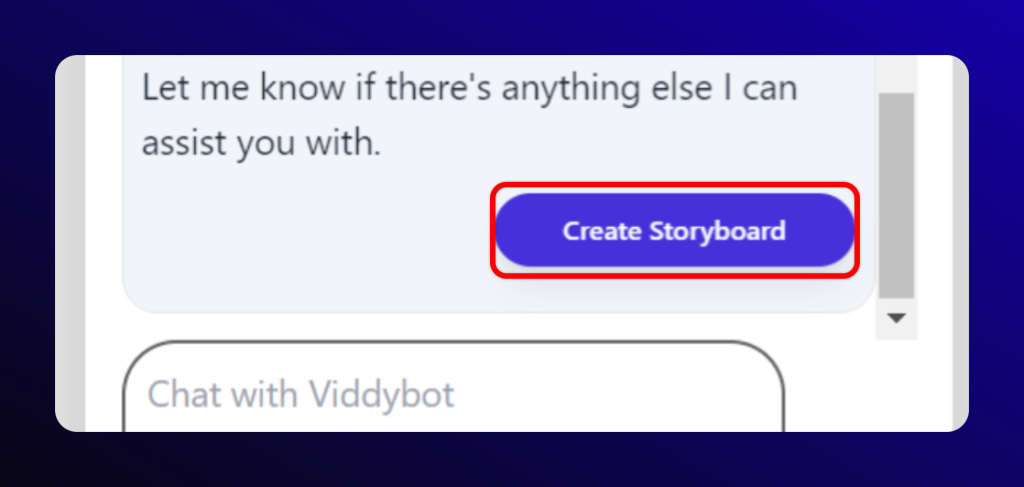 Step 7: The Storyboard
ViddyBot will generate a storyboard, serving as a visual plan for your video; it's created so that you can visualize what the video will look like.
Remember that it's not a like-for-like preview of the final video but is provided so you can ensure ViddyBot is on the right track.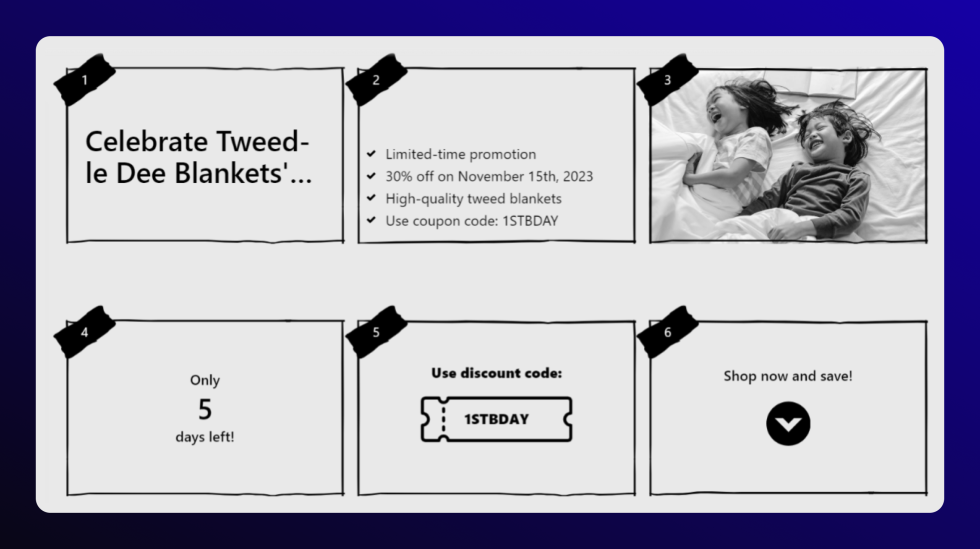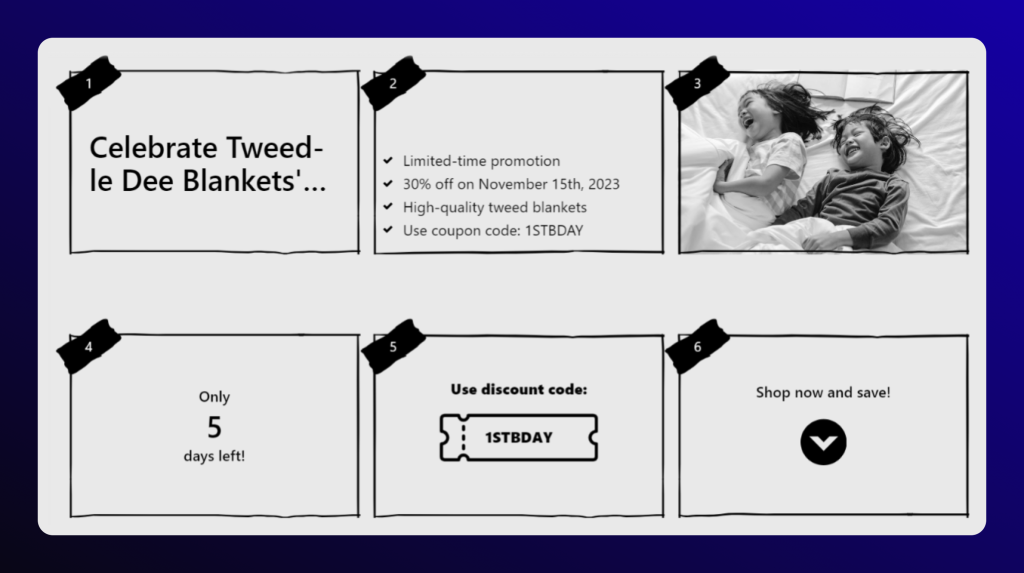 Step 8: Create Another Storyboard if Needed
If the initial storyboard isn't what you had hoped, you have the option to recreate it. Click 'Create Different Storyboard' to see alternative visuals.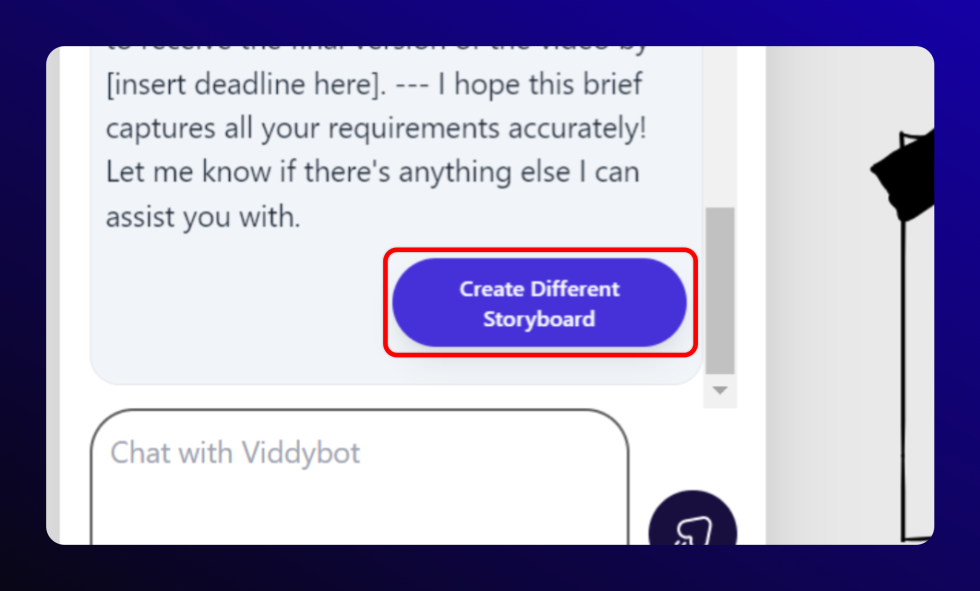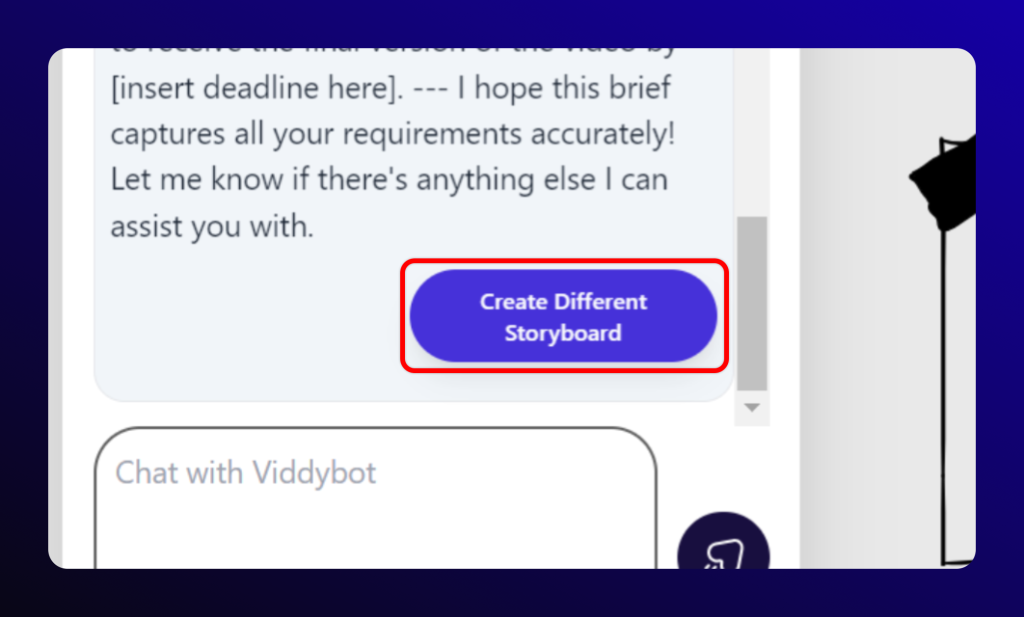 Step 9: Visit the Editor
Once you're happy with the storyboard, proceed to the video editor. Here, you can view your video in full color and watch the video ViddyBot has created for you.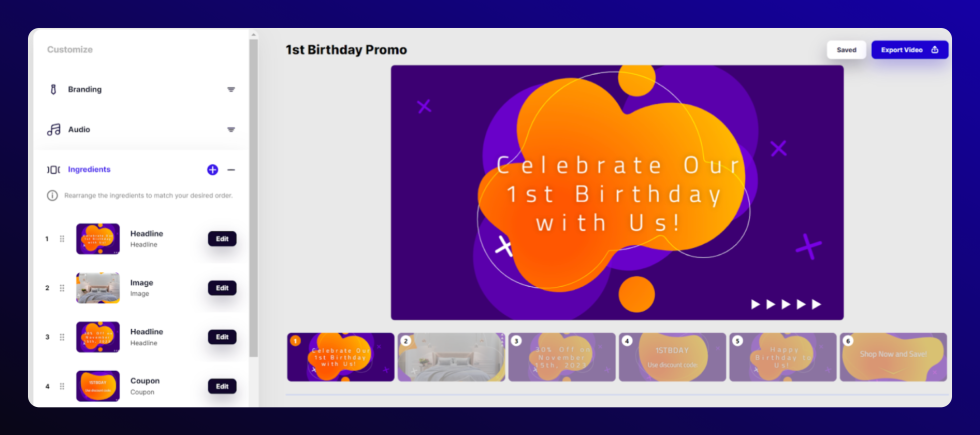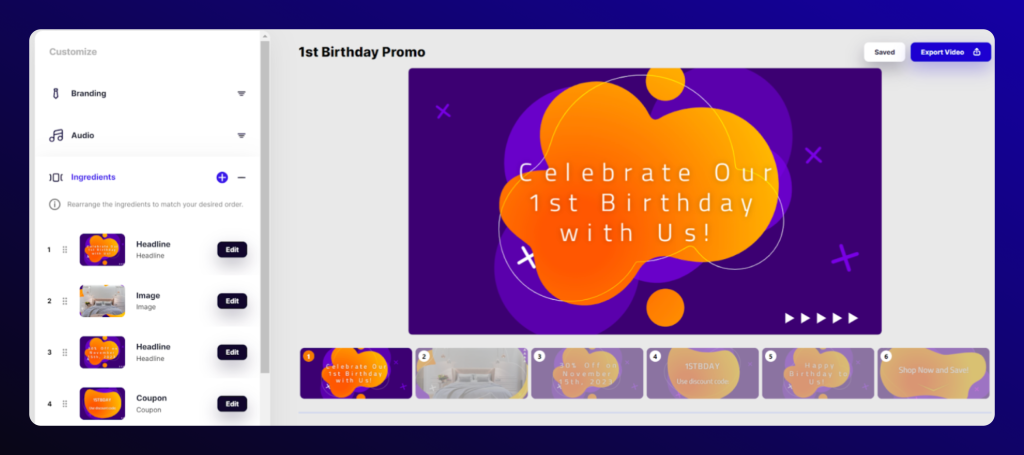 Step 10: Make Any Changes You Need
Within the video editor, you can easily apply your branding, adjust colors, and add your images with just a few clicks.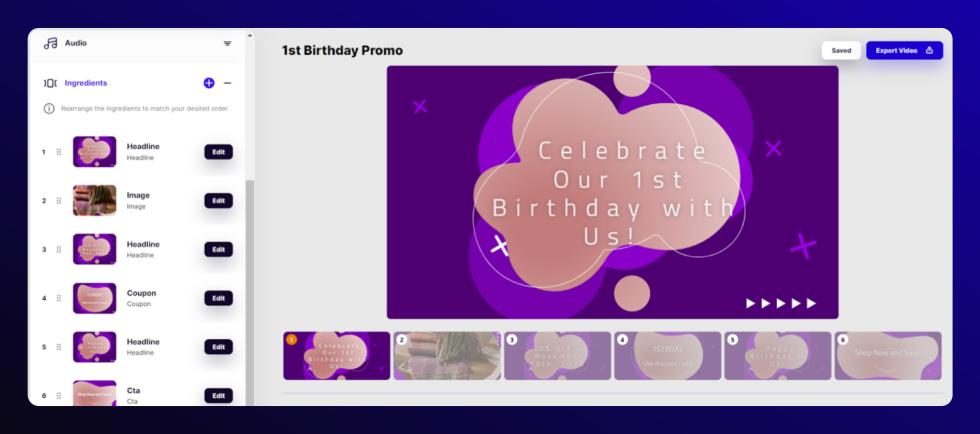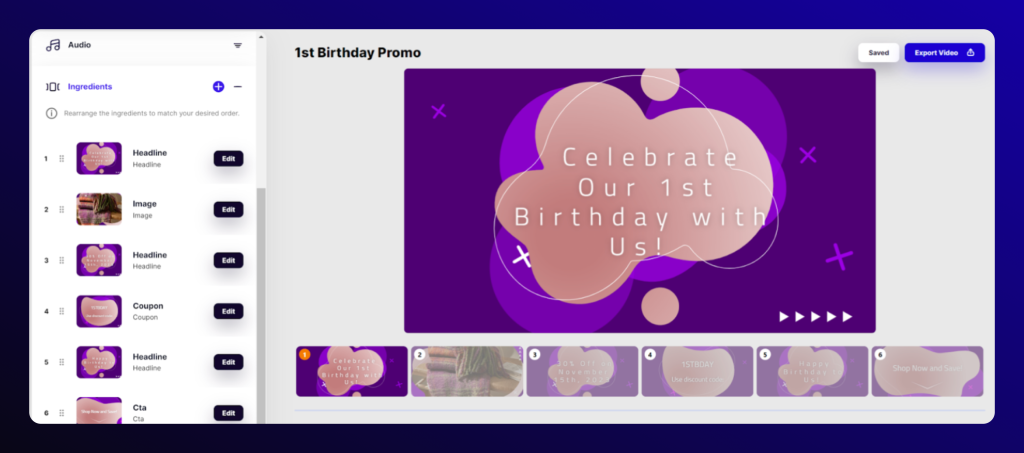 Step 11: Render or Save Your Creation
After finalizing your video, save a draft to return to later or click 'Export Video' to view your finished masterpiece. And voila, you're done!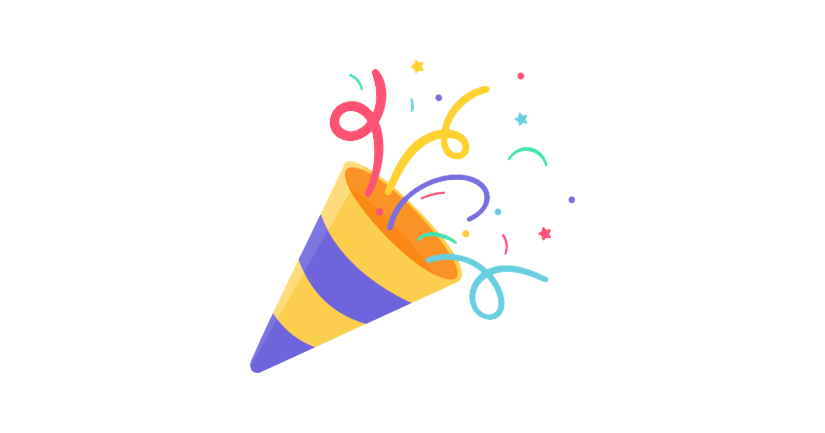 FAQs
For any further questions about using ViddyBot, please head to our FAQ page.
With ViddyBot, video content creation has never been more accessible, even for those without video editing skills!